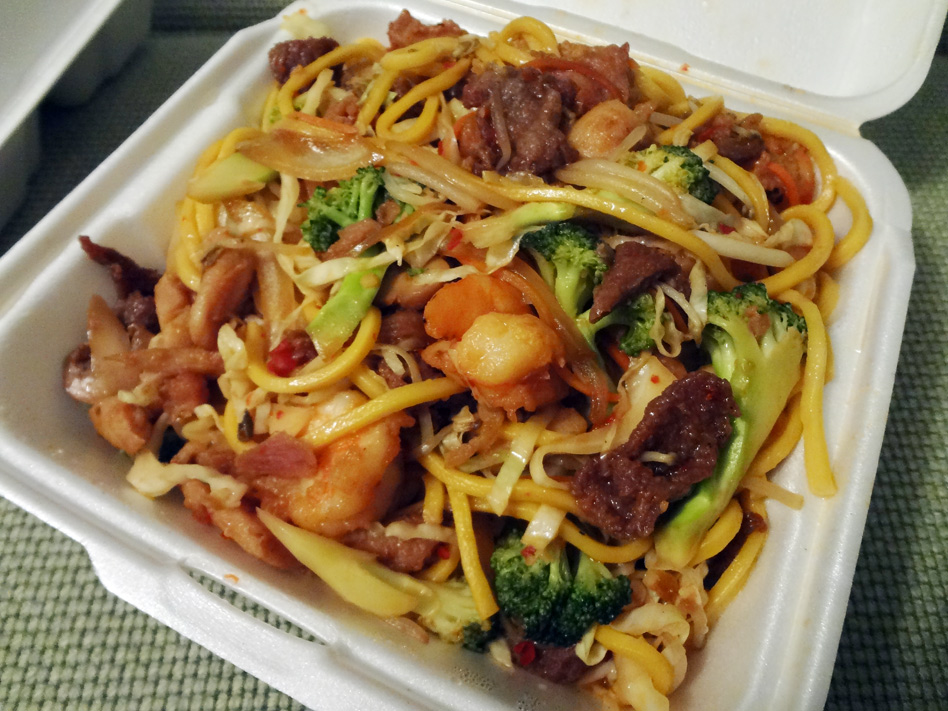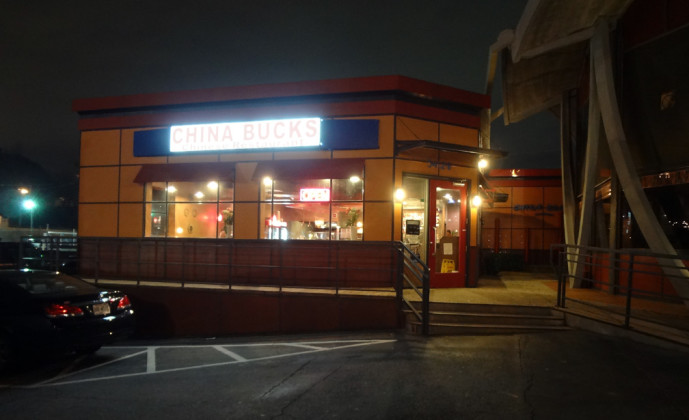 This installment of our Buford Highway adventures brings us to China Bucks, a small and dubious-looking chinese restaurant that seems to be somewhat attached to the iconic Cafe 101 building, that we'll no doubt be dining in very shortly.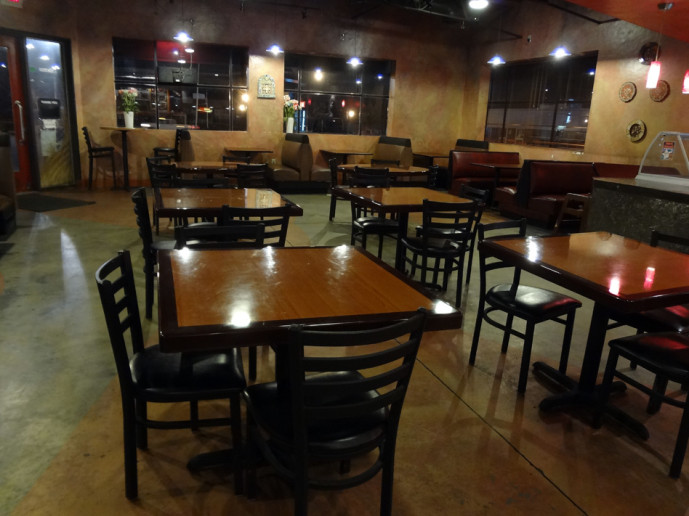 This place is weird, y'all. It's a fairly large space for a takeout chinese restaurant and the decor is weird, like it was a lounge at one time. There was a big hot bar, just like you're at the mall food court, and a few other things you could order from the kitchen. Cash only.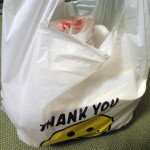 After looking around at the large, empty space with the nice-but-strangely-atypical-of-chinese-food-places decor, we opted to take our stuff home. In the end it probably wouldn't have matter what we opted to do, because we were going to be served our food in styrofoam either way!
We got two egg rolls, one meat and one vegetable (~$1.20). We got one hot bar 2-item combo plate with szechuan beef and curry potato chicken (~$4.50) and the special lo mein (~$6.50). It's so cheap we happened to have enough cash, but it was annoying.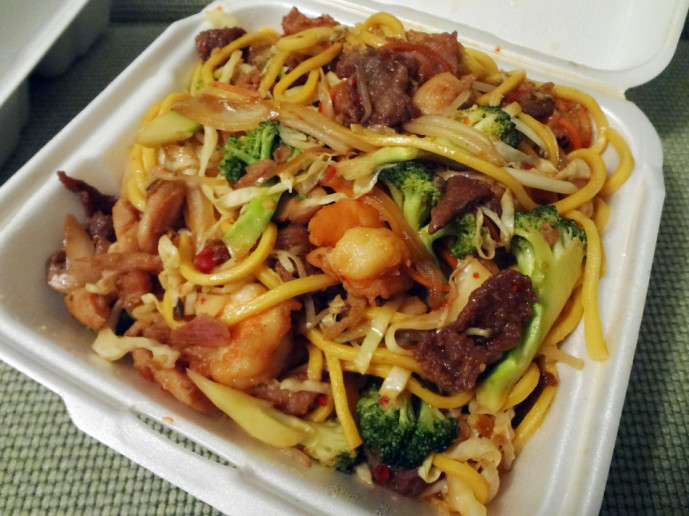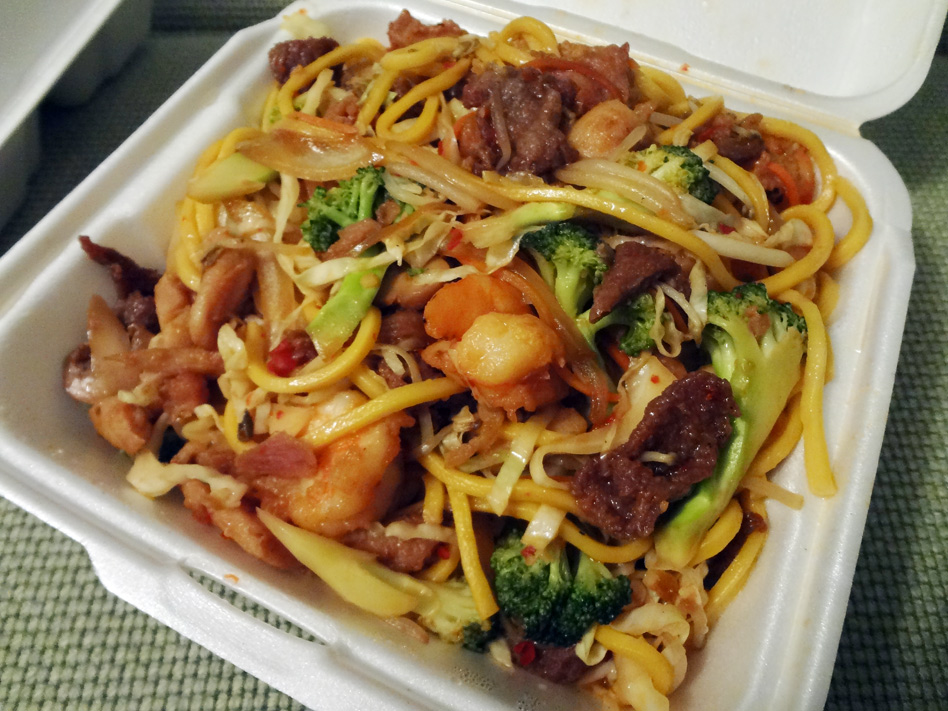 The food was typical at best. My fave was probably the szechuan beef, but none of the other items were objectionable, just not particularly good. If you live nearby, this might be a quick place to get what Cath of AsianCajuns calls slutty chinese. This is a delightful term that immediately conveys the meaning and everyone knows what you're talking about: cheap americanized chinese food. And it's in slightly poor taste, which means I adore it and will use it forever.
All that to say, China Bucks is totally slutty chinese with an awkwardly large, empty dining space. And cash only is annoying. 2.5 stars.
China Bucks
5412 Buford Highway NE
Atlanta, GA 30340
emily
Nerd. Foodie. Gamer. Homecook. Perpetual planner. Gardener. Aspiring homesteader. Direct response graphic designer. I use too many damn commas.