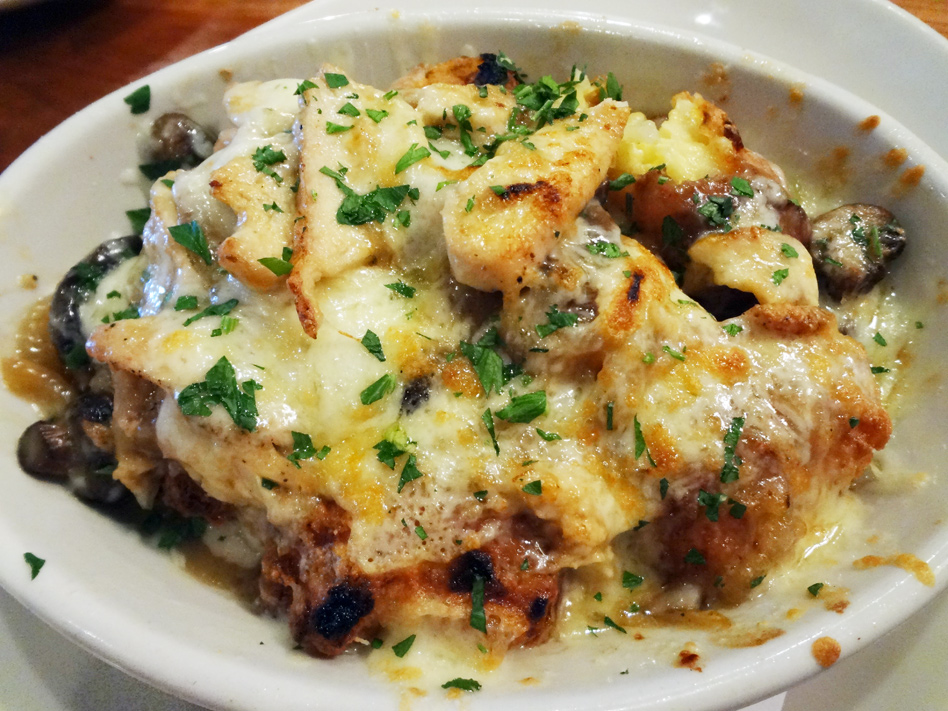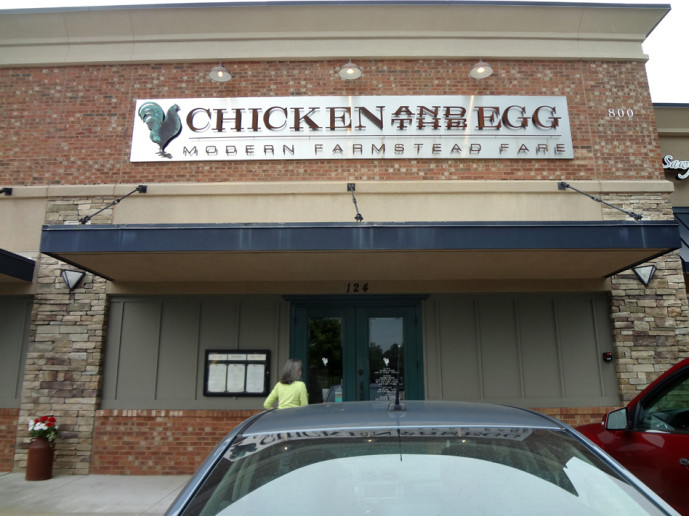 In May, I had the pleasure of taking my parents out to Chicken And The Egg in Marietta to celebrate what an awesome mother I have. Chicken And The Egg was named one of the Top 100 Brunch Places by OpenTable in 2013 and on of the Top 100 Restaurants 2012 by Jezebel. Founder and chef Marc Taft was named a Georgia Grown Executive Chef. Here's the mission from the website:
In the South, food is an integral part of society. It started in our Grandmother's kitchen and helped shape our childhood memories and who we became as adults. The table, porch or yard was a place to enjoy food, fun, family and friends. Food is also integral to the effusive hospitality so honored and celebrated in the South.

Chicken and the Egg, which name represents the circular cycle of life, importance of sustainability and the impact we leave on this planet, is a place where family and friends come together for a dining experience of casually-sophisticated Modern Farmstead Fare.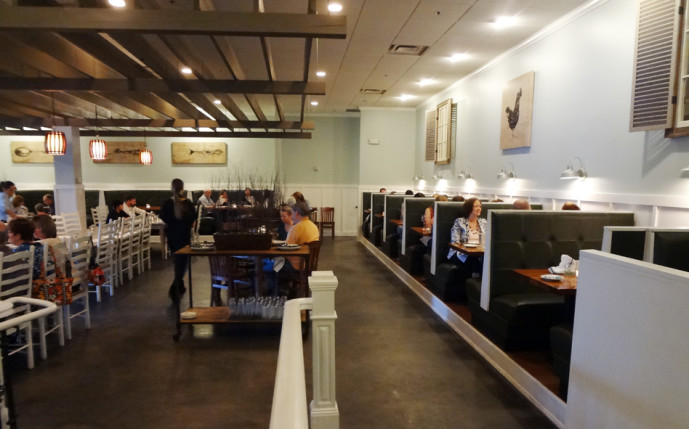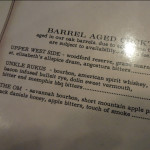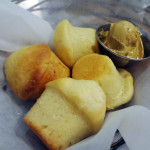 We were started off with cornbread muffins and sorghum sea salt butter, and because we were feeling frisky, we ordered the black-eyed pea hummus and chicken poutine appetizers.
While I loved the tapenade that came with the hummus, I was so-so on the hummus itself – it was novel and I am glad that we tried it, but I am not sure I would order it again. Adam was disappointed, not due to poor execution, but just at discovering that the black-eyed pea hummus wasn't to his own personal tastes. He liked the cornbread muffins better but was on the fence about the butter (I thought it was neat).
Now, on to the chicken poutine. Adam made angelic noises when I asked him his opinion about it. They nailed it! We all loved it. It wasn't a traditional poutine – no fries, just tater tots. Smothered with cheese, chicken, and chicken gravy with mushrooms, garlic and onions. So moist, so delicious. Definitely a winner.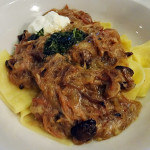 After no small amount of deliberation, Adam and I elected to split the beef stroganoff and the pork tenderloin.
The beef stroganoff was, as Adam put it, just grand. It was everything we expected it to be based on the description. Kudos to the chef for using proper, wide stroganoff noodles. The shredded meat made it easy to mix and provided a pleasing texture. The portion size seemed small at first (perhaps due to giant plate) but this dish was certainly filling. Very nice.
The tenderloin was glazed with molasses and mustard and served with a side salad of arugula salad with veggies. The pork was cooked perfectly medium. So many folks are too terrified to cook pork properly, and it was nice to see that Chicken and the Egg is not afraid to do things right. The crazy thing is, as nice as this dish was, it was my least favorite entrée of the four that hit our table.
My dad ordered the jager-schnitzel and my mom the bayou pasta. I sampled both, and was impressed with both. The bayou pasta was especially nice.
Here are my mom's thought on her Mother's Day meal:
In order: I was delighted with my Pomegranate Moonshine Martini. I am not a huge fan of hummus, but the tapenade really added another taste-layer, which I enjoyed. The chicken poutine was good, but I gotta say, not as good as the General Muir's, however I could get used to it.I thought the appetizer selections were all enticing and I look forward to going back and working my way through them all.

My bayou pasta a was well-balanced mix of chicken, shrimp and ham, peppers, tomatoes, and vidalias mixed in with the linguini – versus a few token pieces of meat arranged on top of a huge bowl of pasta, as you will see in other places. I almost ran out of pasta before the goodies – what a pleasant change! It was slightly spicy, just right for someone like me who doesn't things very spicy!

Actually, I couldn't quite finish my portion, but I had healthy samples of everyone else's dishes. ALL were good – I always like a good schnitzel, enjoyed the stroganoff but Emily's tenderloin was like butter melting in my mouth! I think it was outstanding!

I am reluctantly giving Chicken and The Egg 5 stars – reluctantly only because if everyone else started dining here, we might not be able to get a table anymore!
Overall, the Chicken And The Egg is a great spot. It's a nice venue, with good service (we heard some strange tales online, but our service was on-point and friendly). The prices a little steep compared to other places, but this is totally understandable due to the local, organic angle. We had a really good time here, and while I wouldn't see this becoming a regular spot, it could easily become our go-to special occasion spot! 4.5 stars.
Chicken And The Egg
800 Whitlock Avenue
Marietta, GA 30064
emily
Nerd. Foodie. Gamer. Homecook. Perpetual planner. Gardener. Aspiring homesteader. Direct response graphic designer. I use too many damn commas.