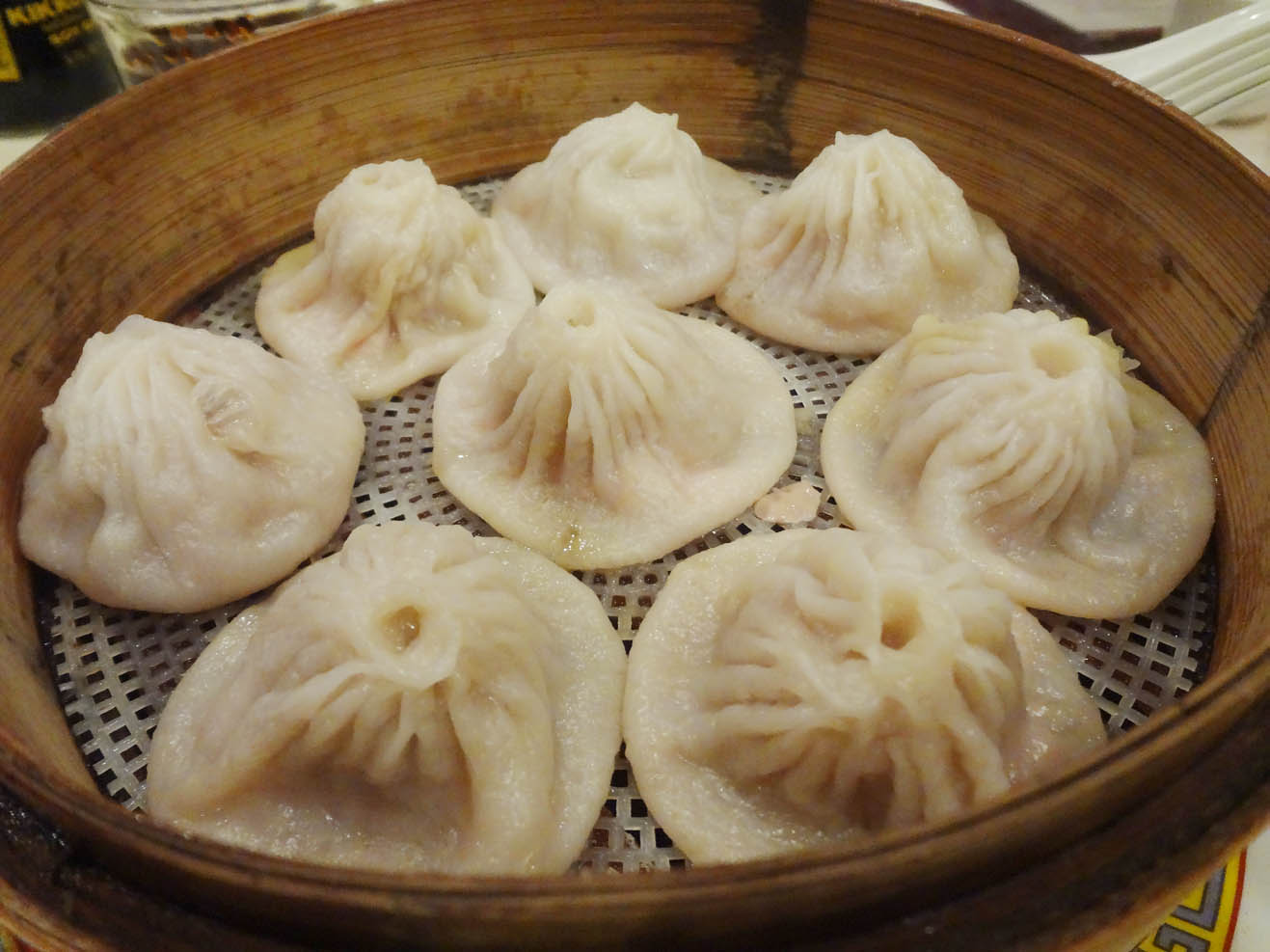 In the Pinetree Shopping Center, on the opposite side from Bo Bo Garden is Chef Liu. Starting out in an old Baskin Robbins, that was often described as a shack about ten years ago,* Chef Liu has gotten a lot of attention over the years (and a lot of complaints) and grown enough to move out of the ol' shack (now a Little Caesar's) and become one of the anchors of the shopping center.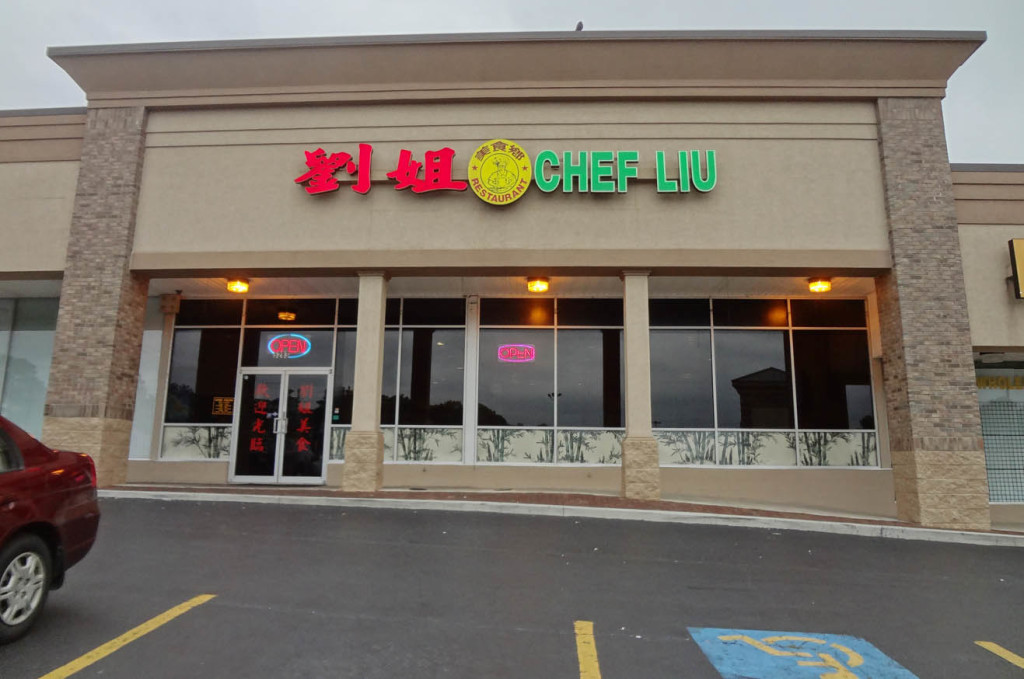 It has fairly stereotypical interior decor, a large TV always playing some sort of chinese television show, some tables with pictorial menus, and some larger tables with lazy susans for communal dining.
There is also a second dining area they seat only when the front area is full with an old school banks of CRTVs. I don't think I've ever seen it on, though.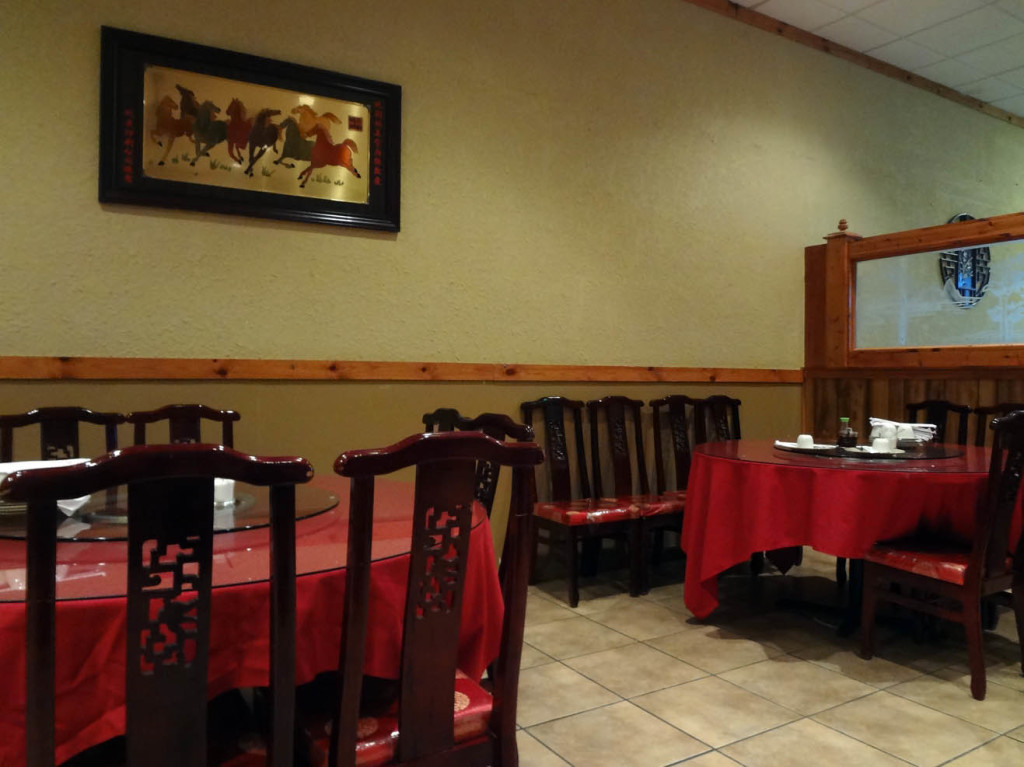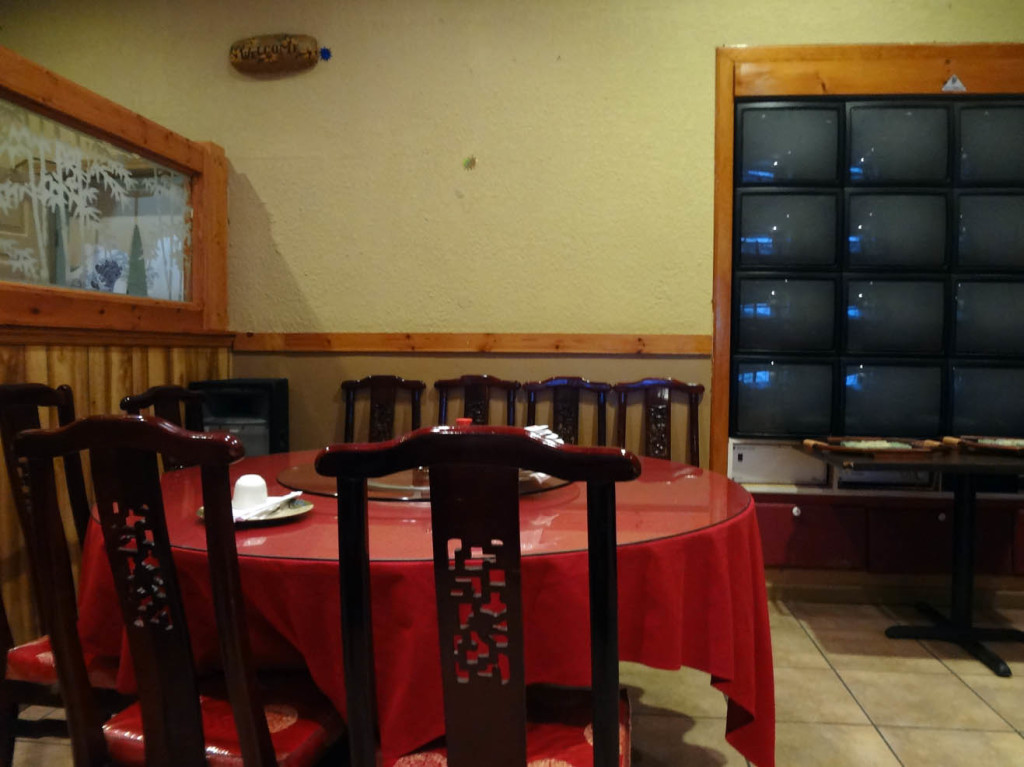 When we arrived, we were seated in the back room (my first time, despite repeated trips here) because there were a lot of people dining already and we were a fairly large group. In attendance were the hubs and I, coworker Mark, and two former coworkers, Ashley and Nihar.
Since we were such a large group, we ordered a ton of food, but we did order just a little too much. We all kind of ran out of steam before the last dish hit the table… oops! Still the meal was startlingly cheap for the amount of food – as always.
In case you haven't already guessed, Chef Liu is already a family favorite. We don't often have "free" meals these days, what with our ever-expanding mission of food exploration and continuing commitment to homecooking the majority of our meals, but when we do have an available meal, we often head for Chef Liu's for cheap, delicious eats (and slow, slightly negligent service).
At our table, we had a vegetarian and a person who abstains from beef, so we tried to craft the food selections for that everyone had at least three things they could freely eat.For Mark, our vegetarian, we snagged vegetable dumplings, vegetable fried rice, and an onion cake. There was also plain rice, but that's not very exciting. Naturally our non-beef-eater, Nihar, could also eat all of these dishes. But she could eat the pork soup dumplings, lamb kabobs, twice-cooked pork, and lamb hot pot, too.
The vegetable fried rice and vegetable dumplings were okay, in my opinion. Nothing amazing. But the onion cake is a tasty little thing, though I prefer the leek pie over the onion cake (the leek pie has little shrimp it it, though).
We don't ever come to Chef Liu without ordering the pork soup or Shanghai dumplings. We've had better shanghai dumplings in New York, but Chef Liu's is out go-to for these soup dumplings in Atlanta. Northern China Eatery has them too, but I found them to be smaller and more annoying to eat, though equally tasty.
One dish that Northern China Eatery's offering definitely trumps Chef Liu's is the lamb kabob. There was nothing wrong per se about Chef Liu's, but the Northern China kabob was simply phenomenal! For $4 for two skewers though, I'd still recommend trying it.
The da lu mein was one dish that Nihar had to sit out on, having beef in it – as well as shrimp, egg, some kind of glorious gravy, and probably pork as well. the da lu mein is a big dish for a small price and we just keep ordering it. It's very much a comfort food, what with the gravy and really large noodles. The noodles are even thicker than typical (read: standard in americanized chinese restaurants) lo mein noodles. A solid choice!
The twice-cooked pork was good, especially the sauce, but I was really starting to slow down by the time it and the lamb hot pot came out. I really couldn't handle any more food by the time the hot pot was spun my way on the lazy susan, but I did have it for leftovers the following day and it was very interesting. There are some different textures going on in that soup; there is what I assume is taro or daikon in there and it had an intriguing texture, especially along with the broth, glass noodles and chunks of lamb. A very subtly flavored, but tasty soup.
Once we'd had our fill and requested doggy bags and our check, we rolled ourselves over to the cash register to check out. The fine folks at Chef Liu are thankfully very easy-going about letting you circle or point to the things you'd like on your check and letting people pay separately that way. This evening, we'd all had a little bit of most everything, so we just split it evenly, and they were okay with that, too. It really makes it easy on the customer if you are eating family-style in large groups!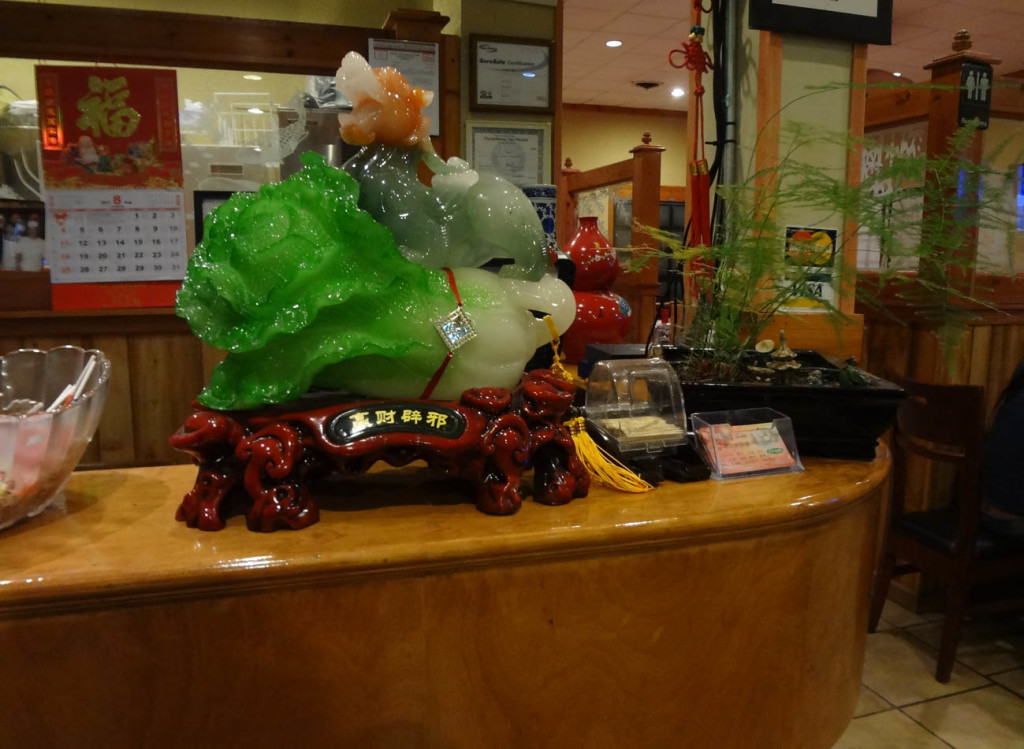 Clearly we are big fans of Chef Liu. While our service this time was totally fine, there have been occasions where we waiting a long time, either to give our orders or to get assistance or a refill of the teapot. There have also been times where we felt like the service was a bit curt but I've expressed my feelings on that subject before, and it doesn't stop us for coming back for more delicious and affordable food.
All the things I listed above came $12 per person, which I think is absolutely incredible. Plus the menu is so extensive, we've not ever come close to ordering all the things one – especially since we keep ordering our favorites! My immediate wish list for things to try includes: cold sesame noodles, sweet rice balls, crab soup dumplings, and twisted cruller. I'll get to everything one day! If the service was even just a teeny tiny bit above average it would probably get 5 stars. In the meantime, 4.5 stars.
Chef Liu
5283 Buford Highway NE
Doraville, GA 30340
*This post by Blissful Glutton is the earliest mention of Chef Liu's I have found online, and the restaurant does not seem to be brand new, so I am assuming it's been nearly ten years.
emily
Nerd. Foodie. Gamer. Homecook. Perpetual planner. Gardener. Aspiring homesteader. Direct response graphic designer. I use too many damn commas.