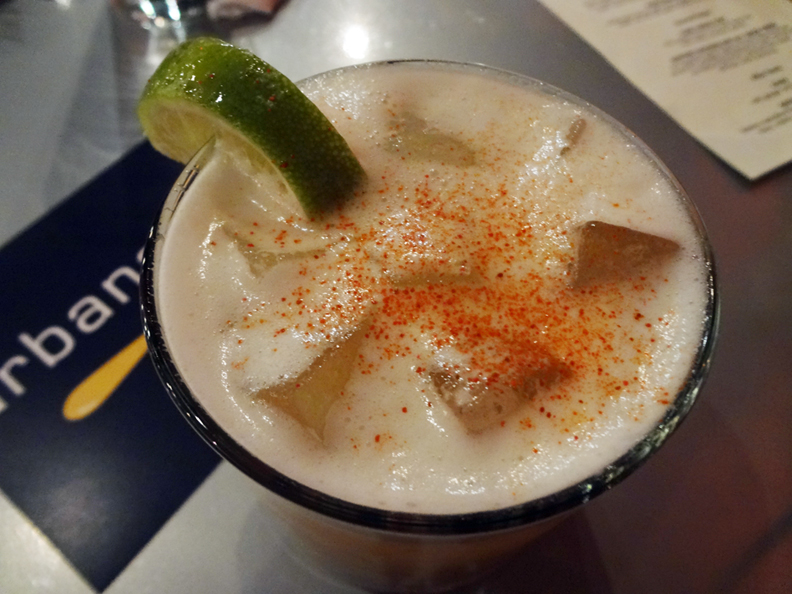 This week I had the opportunity to head back to Chai Pani for an Urbanspoon UrbanHour – and good food and good company abounded. Since I had the opportunity to try some new things not previously discussed here, I thought I'd put out a quick little addendum to my prior post about Chai Pani.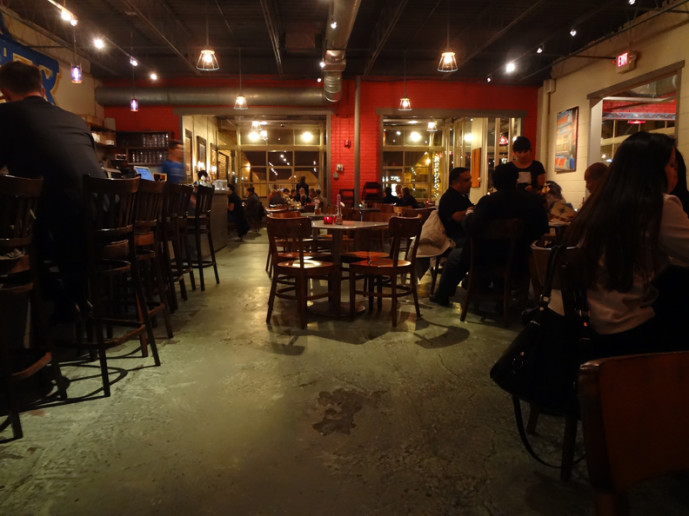 Apologies in advance for the photos; we sat in an especially dark corner and I apparently wasn't paying much attention to what I was doing! I blame the delicious libations. 🙂
Special thanks to our server and the kitchen, who kindly caught Adam and I up to the rest of the crowd, even though we showed up more than a half an hour late!
The butter chicken was good, but didn't taste like the (probably terribly americanized) butter chicken I am used to – I'd love to try this again sometime, plain on a plate.
The gin and tonic was good, but both of these drinks were strong, and I kept inadvertently getting juniper berries in my mouth. Perhaps I was supposed to bite them? I have had some traumatizing experiences accidentally biting into peppercorns, and the resemblance was too similar for me to shake it off and take a nibble.
The sooji halwa was very unusual but very, very good. One of the most surprising, interesting, and enjoyable desserts I've had in a long time. I highly recommend.
We had a great time, thanks again to the fine folks at Chai Pani and Urbanspoon. If you haven't tried Chai Pani yet, do check out our first post and swing by for yourself!
(Being that this event was hosted by Urbanspoon and Chai Pani, we received our meal without charge. Regardless, our thoughts and words are our own.)
I had a wonderful time talking with like-minded local foodies. Here are some posts about the food and event from some of the folks I met for the first time or reconnected with:
Hot Dish Review – Chai Pani Blogger Party
Friday Date Night – Chai Pani 11/8/13
Bella Vivere – UrbanHour with Urbanspoon & Chai Pani
emily
Nerd. Foodie. Gamer. Homecook. Perpetual planner. Gardener. Aspiring homesteader. Direct response graphic designer. I use too many damn commas.