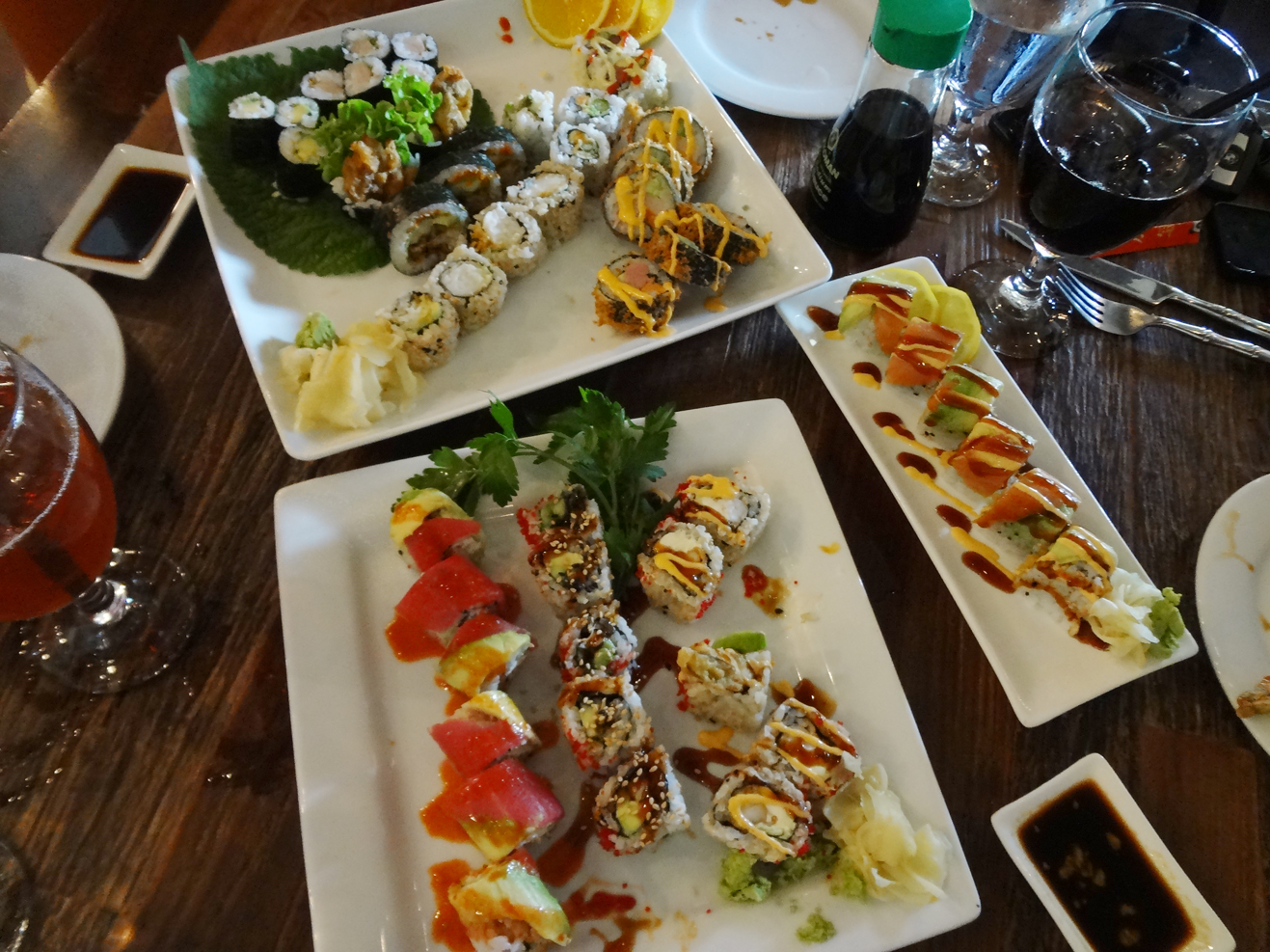 I grabbed lunch yesterday at Bua Thai and Sushi in Brookhaven with some coworkers. There were four of us, and this was the first time at Bua for me and at least one other.
Right off the bat we had a tiny hint of what was to come, as there was no one to be seen when we walked in – no hostess or nearby server to seat us. We stood there long enough that a second group came in and queued up behind us.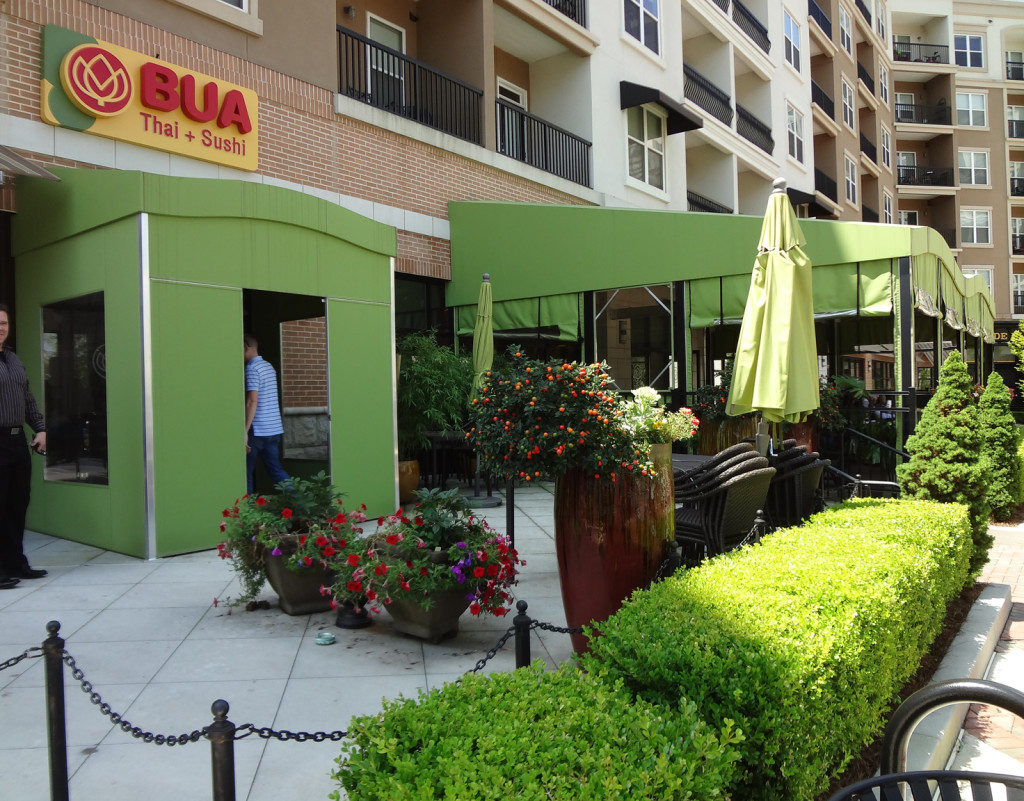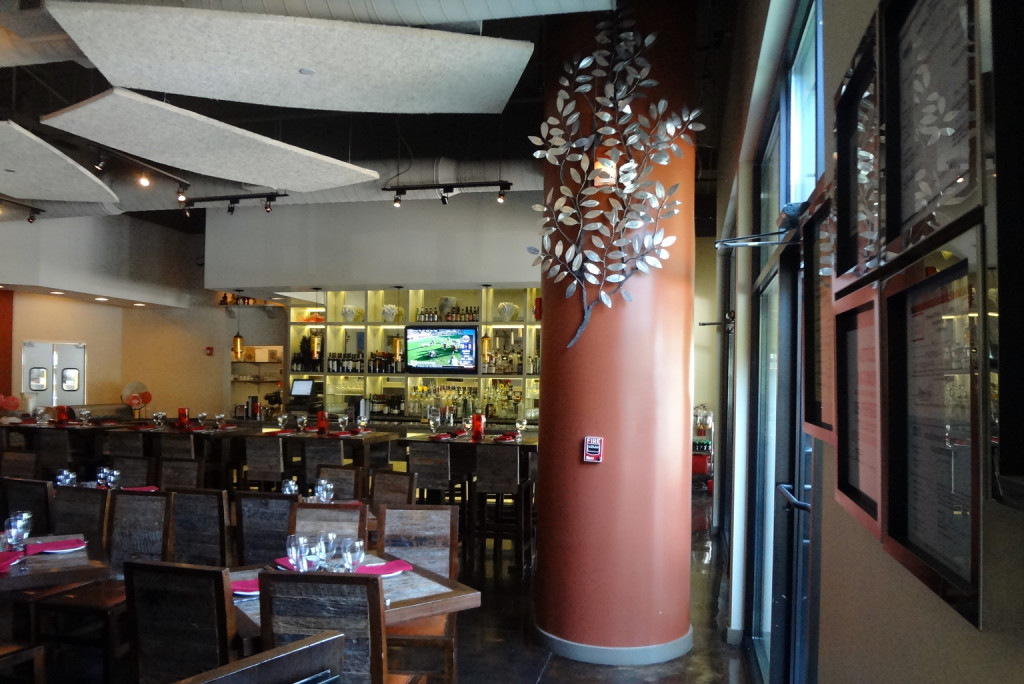 The wait gave me time to take in the decor which is very typically modern but still striking. The design has a weightiness to it – which becomes literal in the case of the very heavy wooden chairs.
Once we were settled, we kicked things off with two appetizers: thai fresh rolls and crispy veggie rolls. They were both okay, but average, and I wasn't very impressed with the sauces.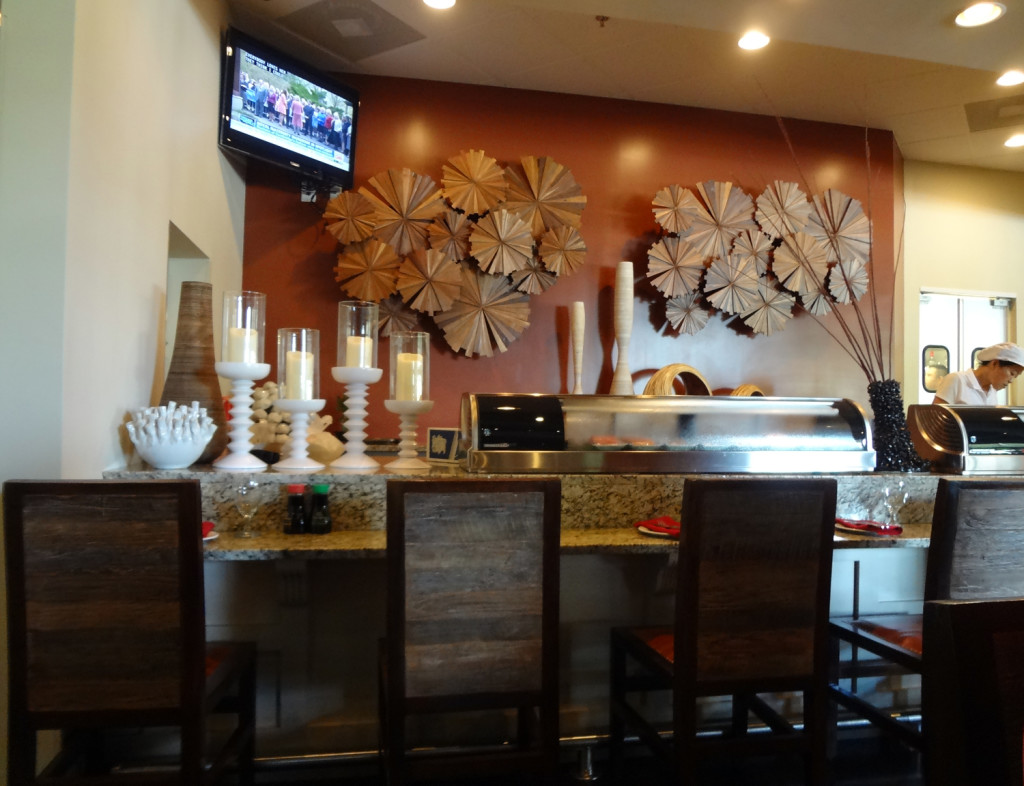 After we finished with the appetizers, I had
plenty
of opportunity to check out Bua's somewhat dusty interior design more closely, as we waited for…ev…er for our food. By the time the sushi hit the table, we'd been at Bua for an hour.
I think the kitchen was trying to bring out all the sushi together, and I think that was a logistical error, because it really was a lot of food. Better to bring out the rolls out in a few timely rounds with the slight risk of having someone with particular tastes have to sit out a round because there wasn't enough of the right thing available, than to have a 100% chance that all four people are frustrated before anything arrives.
We had avocado roll ($5), yellow tail roll ($7), peanut roll with brown rice ($9.95), vino roll ($11), super crunch roll ($10.50), kris roll ($10.50), tuna panda roll ($10), aroy-d maki ($9.50), vegetable tempura roll ($5.95), scallop tempura roll with brown rice ($8.95), and the spider roll ($11.50). Whew! I feel full again just thinking about it.

All the sushi I had was good; nothing in particular bothered me. But nothing stood out in the Atlanta sushi scene as being super authentic, especially creative, or fresher than average. The service and constant waiting was a total drag. I'm not sure if that is a norm or not, but I wasn't wowed enough by the rest of it to feel compelled to try again soon. 2.5 stars.
Bua Thai and Sushi
705 Town Blvd, Q330
Atlanta, GA 30319
emily
Nerd. Foodie. Gamer. Homecook. Perpetual planner. Gardener. Aspiring homesteader. Direct response graphic designer. I use too many damn commas.