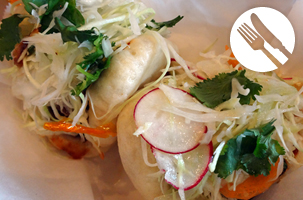 Big Sky Buckhead is a new restaurant that opened in the East Andrews area, across from the
Souper Jenny
strip. I first heard about it due to Hector Santiago's name being tied to it. For those who don't know, he competed on the reality show Top Chef and used to own and operate Pura Vida and Super Pan. Both have subsequently closed and although I wasn't able to try either, I heard good things about the tapas style menu at Pura Vida and sandwiches at Super Pan. I also remember seeing his name being mentioned on the James Beard nominee list for best chef, southeast. With all of the positive things tied to Hector Santiago's name, I was looking forward to getting to try some of his food. Though just having him "consulting" on the menu seemed a little peculiar, it being unclear how much of an influence he actually has on the food day in and day out.
When I first read up on the opening of Big Sky, the concept definitely seemed unique and intriguing. The name appears to come from the famous resort out in Montana, and the restaurant has a large cabin feel, with heavy wood influence on the interior design. The restaurant is broken out into two floors with the top serving as a patio which is supposed to offer nice views of the Buckhead skyline and seems like it could be a good spot to grab a happy hour drink. For my visit, I went for lunch and ate downstairs so I wasn't able to check out the upper deck.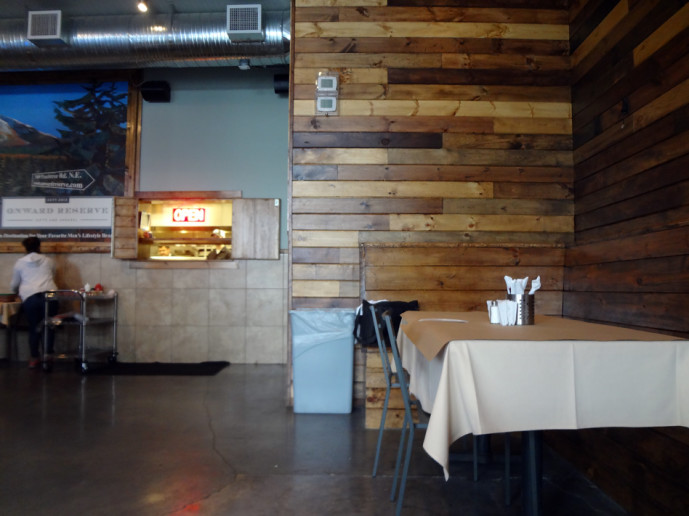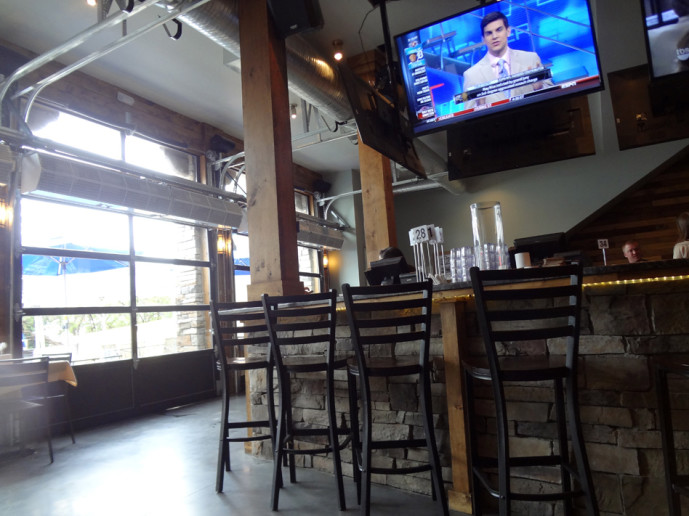 Big Sky definitely has a bar atmosphere first when you walk in with TVs hung up everywhere, music playing in the background (albeit a little bit loud with the heavy bass shaking the dining area during lunch), and casual tables littered around. I have no qualms with this and it is actually what made the place interesting at first. A bar atmosphere you can go catch a game at that doesn't just serve traditional bar/pub food and has a chef like Hector Santigo's name tied to it? Seems like a win-win to me being a sports guy and a foodie. I have nothing against the likes of Taco Mac and Hudson Grille as places to hit up for a big game but the food just isn't appealing outside of wings. (Yes, I admit I am a food snob.)
The lunch menu and dinner menu here are pretty similar and well laid out. It includes a variety of apps, fruit/vegetable juices, coconut buns which Hector's name is often tied to, salad bowls, rice and bean bowls, and a few sandwiches. From just glancing at the menu, everything looked appealing and I had a hard time deciding what to get. When you enter for lunch, you order at the bar and then take your seat which didn't give me much time to decide. Luckily, I was with Emily and we decided to share a few items. We ordered the crispy cheese puffs app, a pork belly coconut bun, a BBQ beef coconut bun, and the adobo roasted pork bowl.
The crispy cheese puffs were probably the best thing we had. They were light and airy, a little reminiscent of the cheesy rolls you get at Fogo. However, what set these apart was the chive crema that served as a nice creamy dipping sauce on the side.
The coconut bun sliders, as highly heralded as they used to be at Hector's previous, didn't do much to wow me. The foundation of the dish, the coconut bun, wasn't the pillowy, airy, slight hint of coconut flavor I was hoping for. As far as fillings, I would definitely say the pork belly was better the beef, mainly because the habanero tamarind sauce was a nice touch. Although it wasn't super spicy, it added good flavor to the meat. At $11 for two buns, it probably isn't the best value and I would recommend getting a side if you were to order them as your meal.
The pork bowl was similar to the coconut buns, good but no wow factors. The sour orange mojo didn't really provide much pop to the meal and made the dish a bit bland as a whole.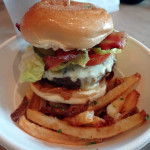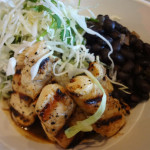 As stated earlier, Big Sky seems to be positioning themselves as a bar first and a food destination second which I have no problems with but I think it shows in the quality of food. The menu items are definitely well thought-out and intriguing on face value, and I think the execution of the dishes are a few tweaks away from being really good, though it just wasn't there when we went.
Granted, the upstairs bar does have me intrigued so I'll probably give it another shot. If you want to grab some beers after work or on the weekend and enjoy some non-traditional bar food, Big Sky Buckhead can fit that bill. I just wouldn't recommend Big Sky as a destination spot solely for the food.
Vibe: 4.0
Food: 3.5
Big Sky Buckhead
3201 Cains HIll Pl NW
Atlanta, GA 30305
anish
I am a 20-something white-collar worker that enjoys the great food options Atlanta has to offer. I enjoy sharing my dining experiences and opinions to anyone who will listen. I hate being the guy next to your table taking cell phone pics but understand its place as a necessary evil in the food blogging world. I love to research places beforehand (some would say to a fault). The theory is if I am going to spend time and money eating out, it is worth the 10 or so minutes to vet it out beforehand. I have a laundry list of dining places I still want to go to but for every one I check off, four probably get added. For me though, that is probably the biggest perk of living in a big city.