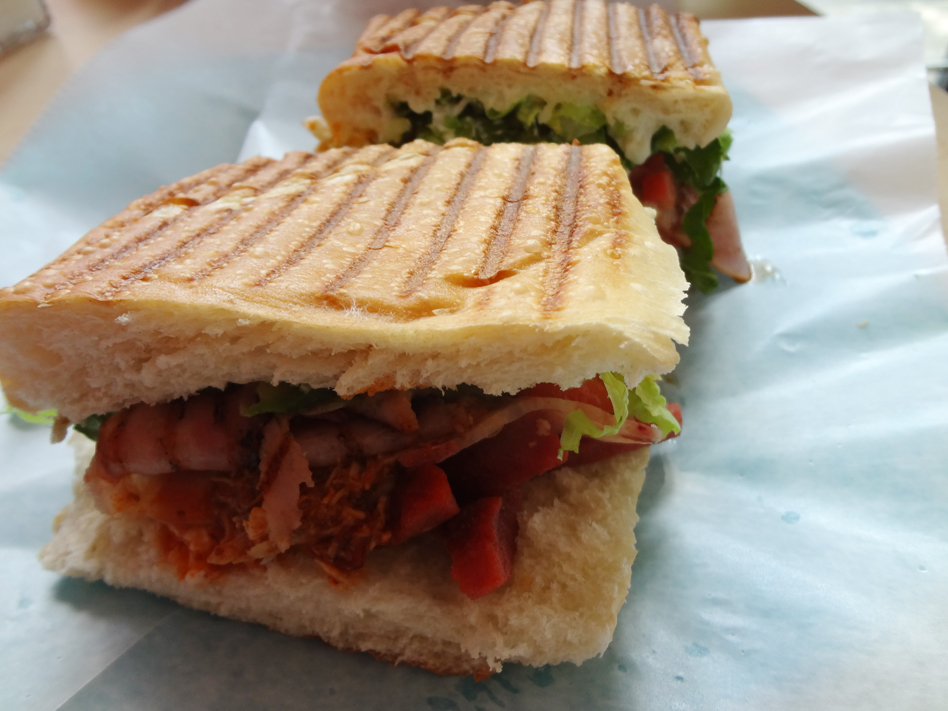 For this week's Buford Highway write-up we have Bellaggio's Ice Cream (and a whole lot more, I'd add). This little metal shack is inside the Treasure Village Shopping Center nestled up to a wooden margin behind the Checker's at the corner of Buford Highway and McElroy Road. It has practically no internet presence (furthermore, Google wants to auto-correct Bellaggio to "Bellagio", which can't help); the only thing of interest that can be found about Bellaggio is its inclusion in a list of Atlanta's Best "Shackstaurants".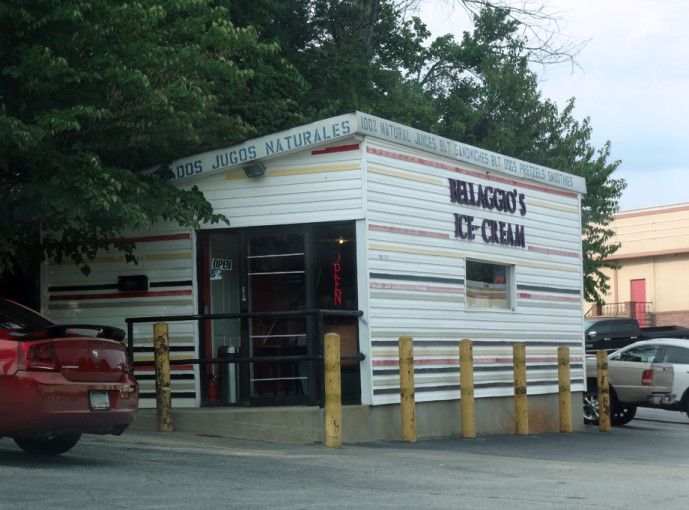 Besides ice cream, Bellaggio also serves tortas, tostadas, quesadillas, hot dogs, and juices – and soups and tacos on the weekends, too. Adam and I have popped in on this shackstaurant twice before, and both times there have been people inside when we got there and a steady stream of traffic while we've been there.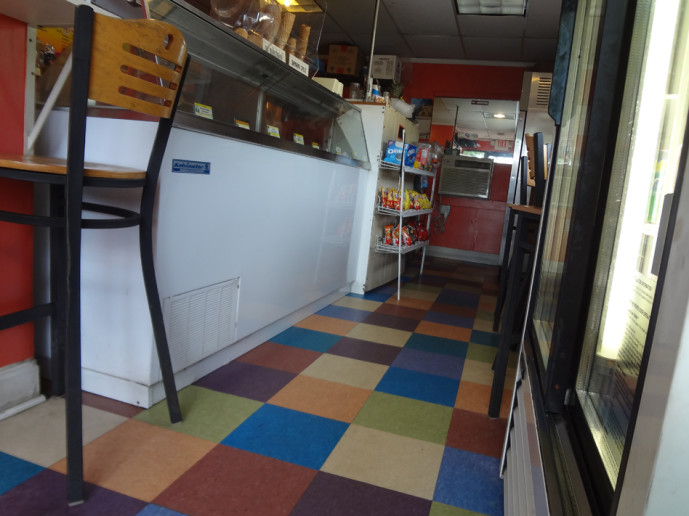 After some deliberation – and being mindful that Bellaggio's is cash only – we settled on La Cubana torta ($8.25), a single chicken tinga tostada ($3.95), and a medium black cherry milkshake ($3.99). There isn't any tap water available, so we bought a bottle of water as well.
The chicken tinga tostada was tasty! Nice crispy tostada with moist tinga chicken, lettuce, cotija cheese, and tangy tinga sauce. Pleasing.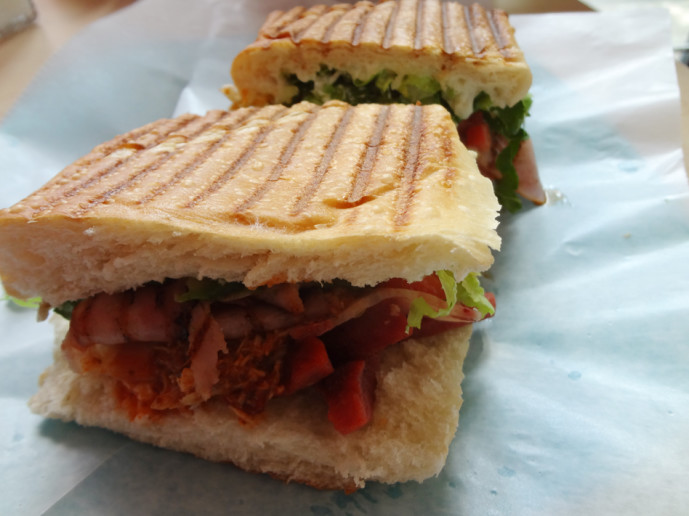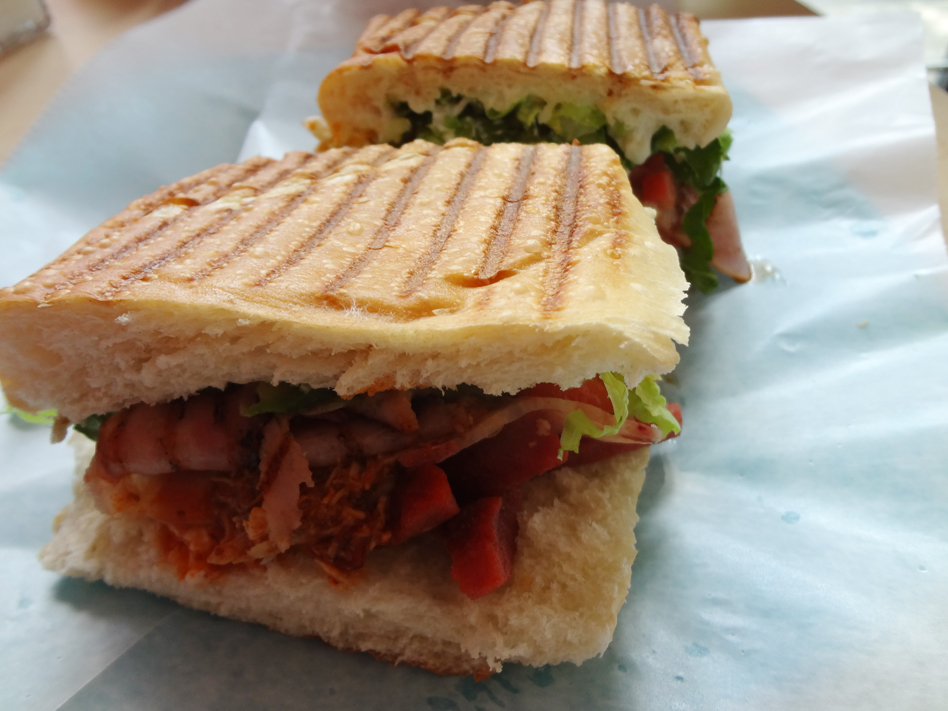 But the torta, oh the torta. This sandwich is big – well worth the price – and packed full of delicious flavors. Succulent meats, savory sauce, avocados. Oh my, my. This was a very sexy torta… A+.
The milkshake was good, but it didn't blow my mind. I prefer ice cream plain in a cone, that I had on my previous visit. The ice cream is pretty rich; it's got nothing on Jeni's of course, but it's not bad at all.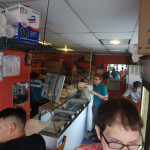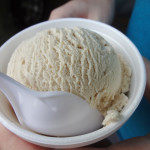 The small shack was pretty darn warm, even when it was just us and the friendly lady behind the counter. But it's also colorful, clean, and full of tasty things. The only thing I saw that I didn't like was a scary bit of electrical stuff sticking into the seat on the side of the boot by the door. I'm not saying it is dangerous and will shock you, it just looks like it is. This isn't a huge deal, in my mind.
This place is tiny and cute but it serves serious eats. I would love to come back and try the tacos and soups on a weekend, now that I know to ask! 4 stars.
Bellaggio's Ice Cream
5805 Buford Highway NE
Doraville, GA 30340
emily
Nerd. Foodie. Gamer. Homecook. Perpetual planner. Gardener. Aspiring homesteader. Direct response graphic designer. I use too many damn commas.