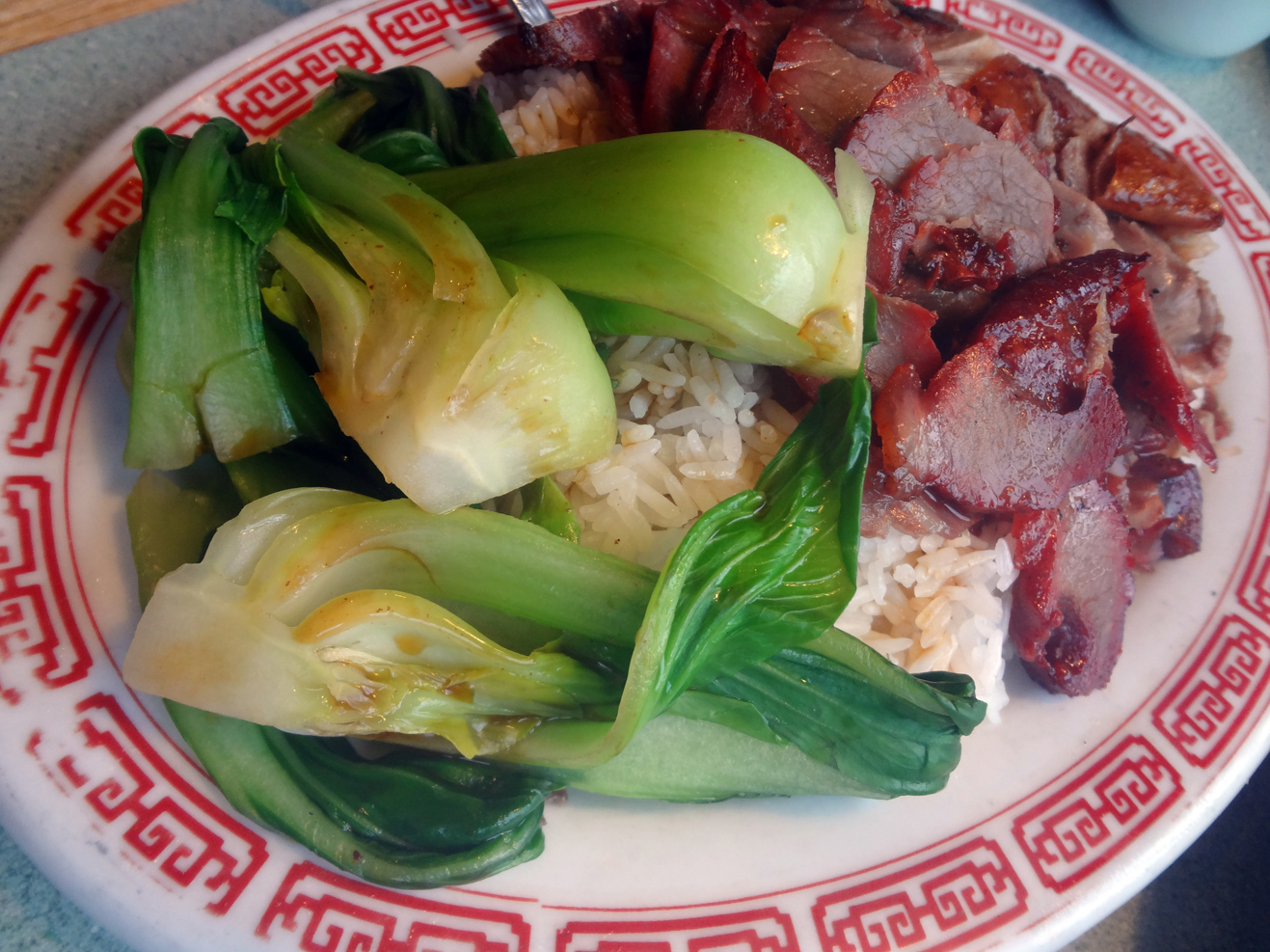 This week we start in on Asian Square, one of Buford Highway's larger and more iconic shopping centers, beginning with BBQ Corner II, a chinese barbecue joint that is aptly named, being on the corner of the shopping center.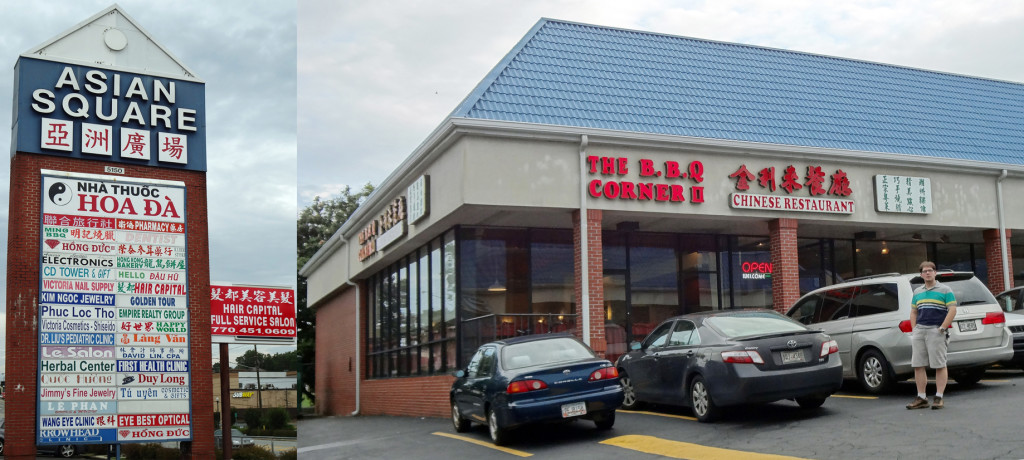 The inside has seen better days. Everything seems old, faded and run-down. It seems apparent that the low prices on the menu are achieved by never upgrading the restaurant.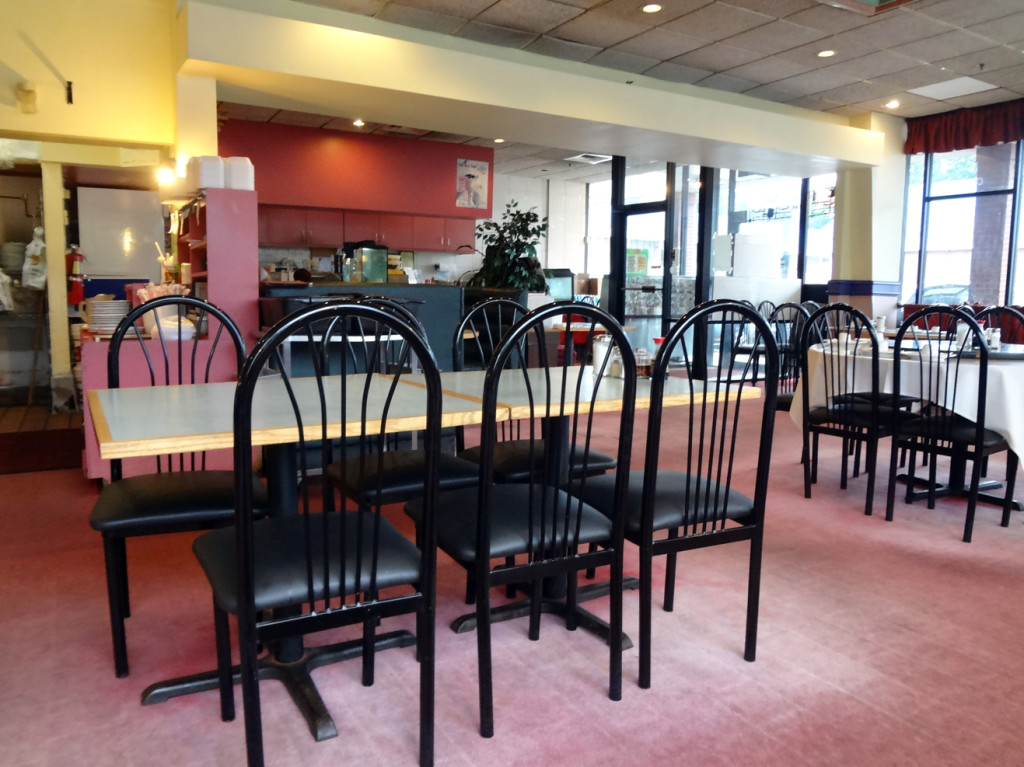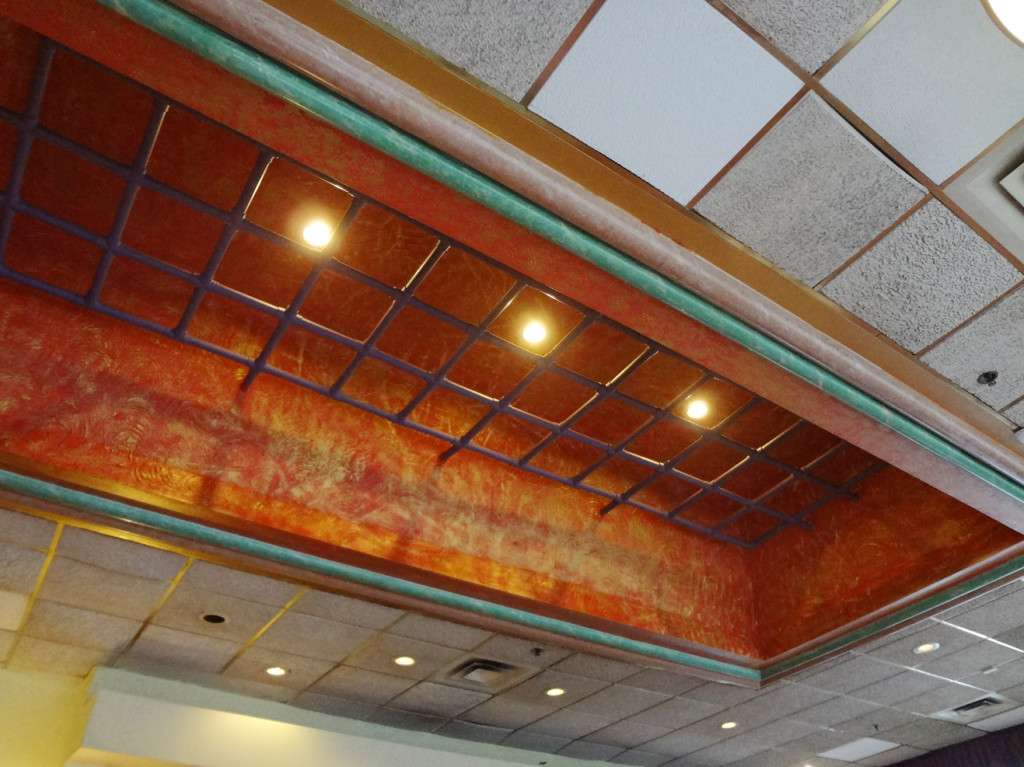 We were seated quickly and given hot tea, plates, and old pitted forks.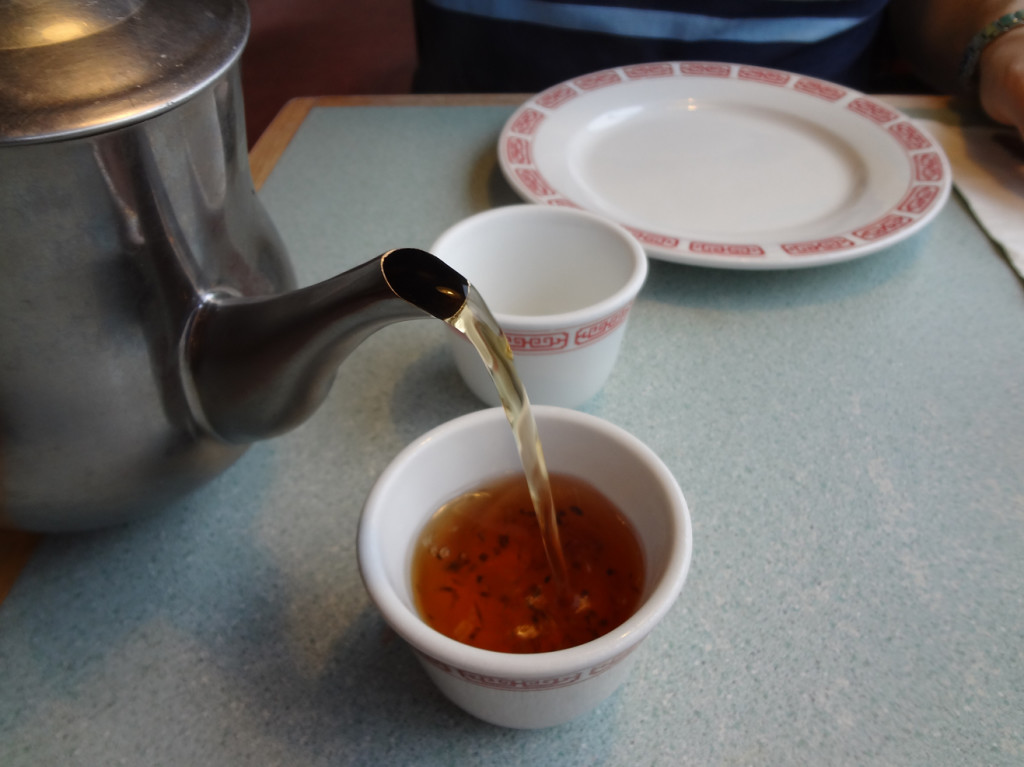 The menu has a lot to offer and we weren't quite sure what we wanted to try. But if this is a barbecue restaurant above being just typical takeout chinese restaurant, then barbecue seemed like a good place to start.
So we elected to get the 2-meat combination barbecue plate with duck and pork ($6.25), a beef and vermicelli hot pot with satay sauce ($9.95), and – because we were feeling hungry – an order of egg fried rice on the side ($4.50)…
…Except it turns out that despite being cheap, the egg fried rice is actually an entrée. Oops. And the combo plate comes with rice. And the hot pot comes with a large bowl of rice, too. Oops!
So much food! But the food was good, and affordable. The duck and pork barbecue were both very tasty, and the bok choy was a pleasant surprise. While the hot pot wasn't quite what we expected, it was still good. The egg fried rice was surprisingly huge and definitely your standard fried rice – good but not amazing. Having had our fill, we took home our mountains of leftover steamed rice and made some homemade egg fried rice with the leftover hot pot and some fresh veggies from the garden.
It really just is the rundown nature of the restaurant, and a low health score (75) that holds back BBQ Corner II. The area to the right of the door is full of stuff lying around. I think the restaurant would seem cleaner and more organized if a wall or divider was around to hide the junk. Just a thought.
All in all, we are somewhat grudgingly giving the BBQ Corner II Chinese Restaurant 3.5 stars. The food really is solid, and the prices are great. It's just super rundown and junky-looking, and when combined with an uninspiring health score, one just gets the impression that forborne illness may result. But if you're willing to take the risk – and it seems many are, based on the two times we have been – then you will get delicious chinese food with the added benefit of a selection of barbecue items at affordable prices. We recommend take out, and that does seem to be what most of their clientele prefers, too.
Lastly, I can't seem to find any evidence of an original BBQ Corner (since this is BBQ Corner 2), past or present. If anyone knows anything about it, let me know!
BBQ Corner II Chinese Restaurant
5150 Buford Hwy NE
Doraville, GA 30340
emily
Nerd. Foodie. Gamer. Homecook. Perpetual planner. Gardener. Aspiring homesteader. Direct response graphic designer. I use too many damn commas.