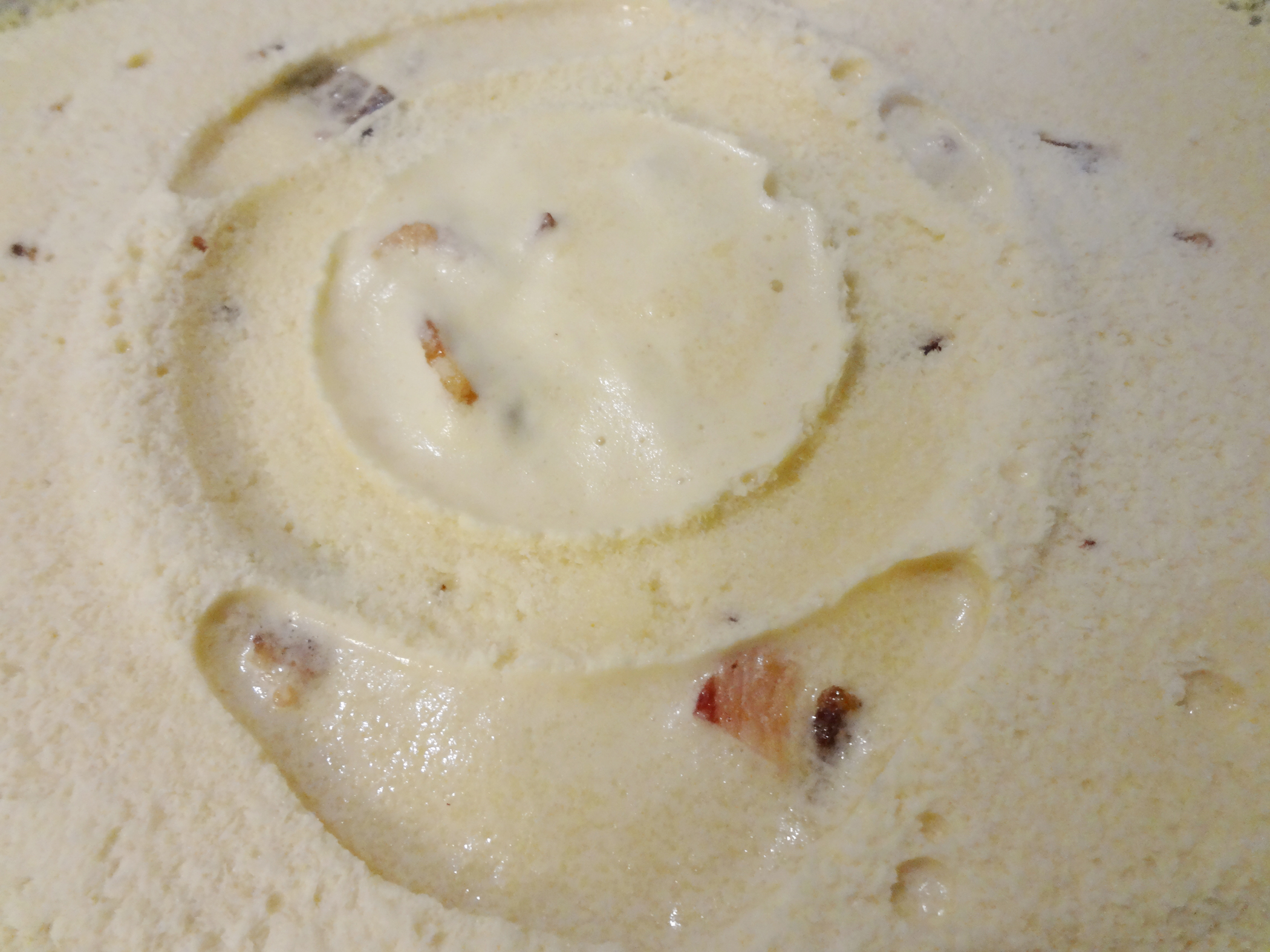 For my Bacon Week finale (I can't make it to BaconFest this year), we have here some maple bacon ice cream. I casually perused the internet for bacon ice cream recipes and ruminated on my recent experience with the floppy, unappetizing bacon in the bacon apple pie, I decided to go with a crispy candied bacon.
Which means the first step to achieving the nirvana of maple bacon ice cream with candied bacon is to make the candied bacon…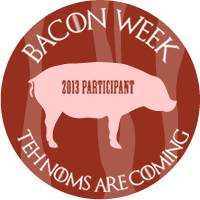 You need:
12 slices bacon (I used center cut to get a decent meat-to-fat ratio)
2 tablespoons maple syrup
2 tablespoons rice vinegar
2 tablespoons apple juice
black pepper to taste
fresh-ground cinnamon sugar to taste (optional)
Lay the best, thickest 12 slices of your package on a wire rack over a baking sheet. Mix all other ingredients in a bowl and brush the mixture on the bacon slices. Bake at 350º for 10 minutes, then flip and brush the other side. Bake for another 5-10 minutes, but start keeping an eye on it after 5 minutes, and pull it at whatever level of crispness you prefer. let it cool, and you've got some candied bacon that is ready to go. I put mine in the fridge until I was ready to tackle the ice cream part.
To make the ice cream, I used the same base recipe and method as when I made ice cream with my wedding cake. I just added the candied bacon and one cup of maple syrup in the last five minutes of stirring.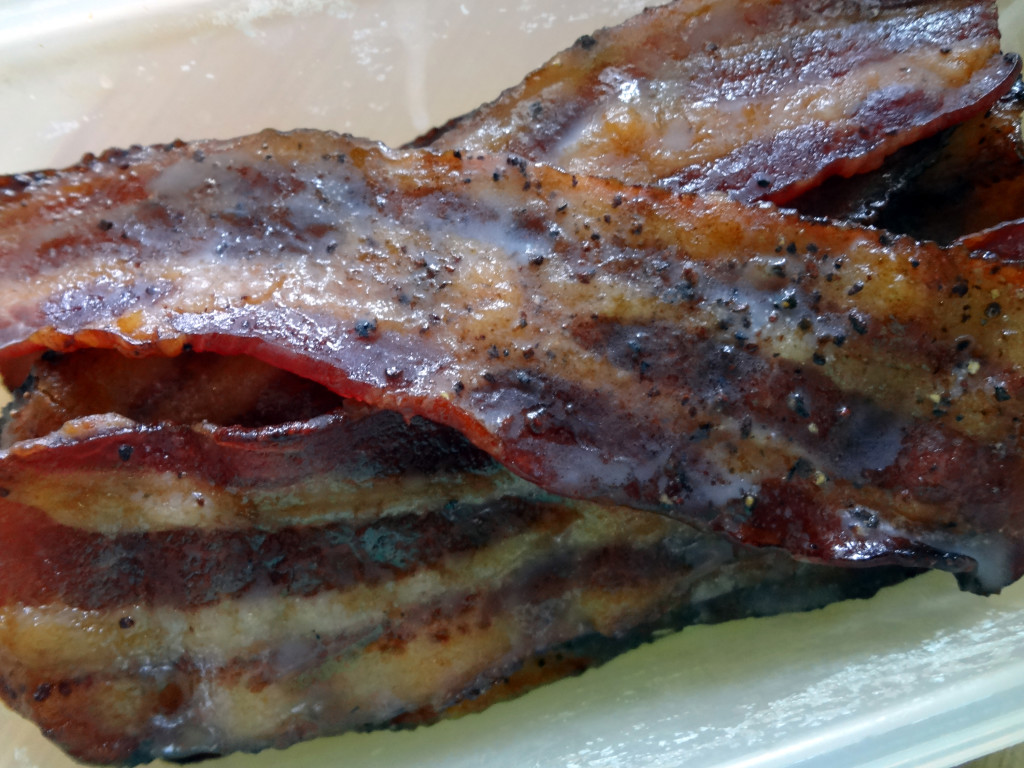 My only regret is that I have bonitis I didn't think about the maple syrup's effect on the ice cream's ability to achieve the desired texture. By adding that much liquid that late in the game, I essentially made the nearly frozen ice cream become a lot more liquid, thereby adding more time to stirring. A rookie mistake. I should have added the maple syrup far earlier and only the bacon in the last five minutes.
In the end, I pulled it because I was worried about the bacon going around for too long, and because I had somewhere to be and wasn't expecting the additional time. So the texture of the final product, while still not bad, could be better, and could be done with very little effort in future attempts.
Anyway, this maple bacon ice cream is awesome! I definitely recommend it. The bacon, maple syrup, and vanilla base are a winning combination. Happy Bacon Week, y'all! I hope you enjoyed it – don't forget to head to n00bcakes to see more Bacon Week goodies!
emily
Nerd. Foodie. Gamer. Homecook. Perpetual planner. Gardener. Aspiring homesteader. Direct response graphic designer. I use too many damn commas.