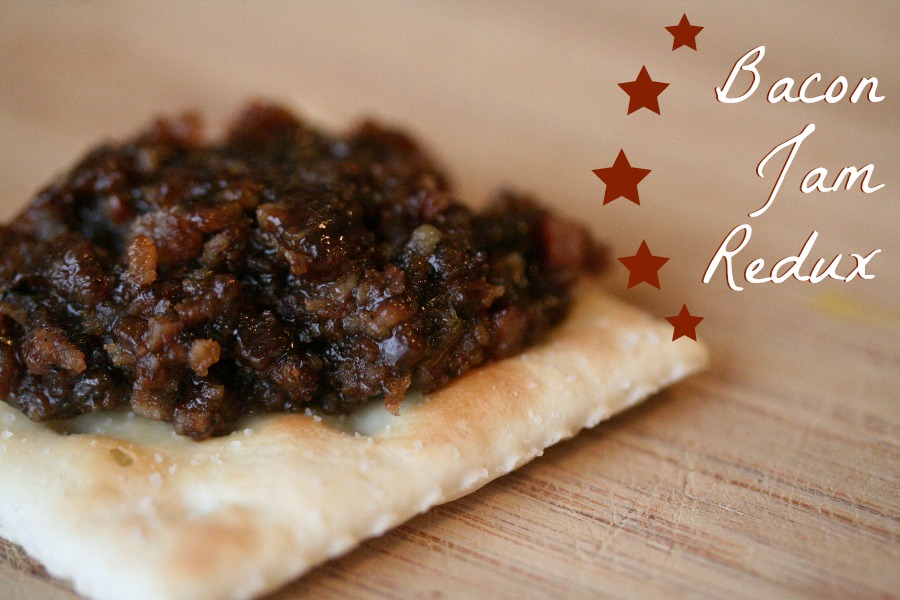 A couple Bacon Week-years ago one of the recipes I made was "Maple Bourbon Bacon Jam" – a recipe I ruined pretty hardcore. At the time I claimed I wanted to try again in the future, and this year I figured, why not let that future be now?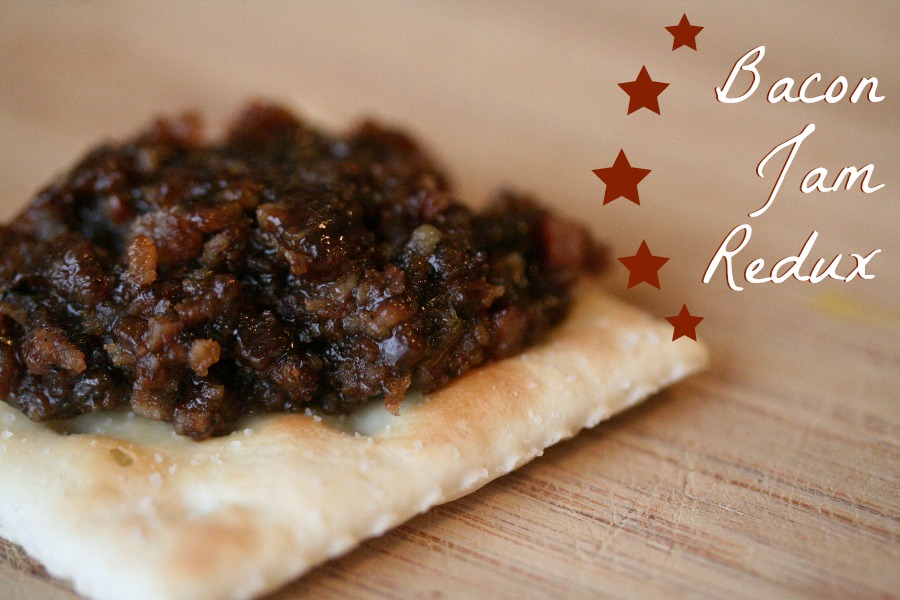 This Bacon Jam Redux turned out way better than the original version. I re-read the post and noted my major mistakes: mostly, grossly over-cooking the jammy mixture. I also decided to reduce the amount of jam I made, since I wasn't convinced I wanted 2 cups of it sitting in my fridge (hey I love bacon just as much as the next guy, but that doesn't mean eating bacon jam for 2 weeks straight is something I – or my waistline – really want to do. Yes yes, I'm a traitor to my cause). So I read over a few recipes and re-vamped my expectations.
I also wanted to keep the flavor profile pretty straight-forward this time. I left out the bourbon and kept it mostly sweet with brown sugar, maple syrup, and a little rosemary. I cooked up a couple rounds of bacon, sautéed some onions with rosemary and a little of the leftover bacon grease. Then I heated it all up together with eyeballed amounts of sugar and syrup.
I guess what I"m trying to say is that I made this up as I went along. >.>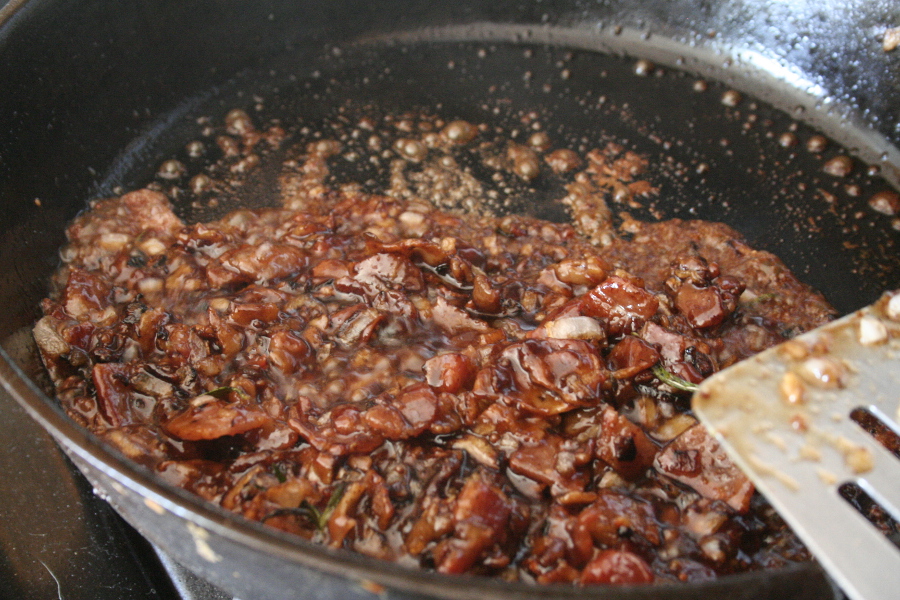 After I let the goop bubble for a few minutes, I took it off the heat and let it cool before tossing it into the food processor.
The verdict? A jam that tasted much better than the one I made 2 years ago – good enough to munch on enjoyably with crackers! – but the texture just isn't quite there yet. It's still a little hard once it cools, where it should instead be softer and easily spreadable. I clearly needed to add more liquid and let it cook longer in order to soften everything up more.
Sounds like there'll have to eventually be a 3rd attempt in the future!
Bacon Week continues tomorrow!
Bacon Jam Redux
Not really good enough to share the recipe – next time!
Mary Gezo
Formerly of both n00bcakes and !Blog, the two magically become one on Spatialdrift; expect some lazy baking and serious nerditude. Also, I love semicolons.