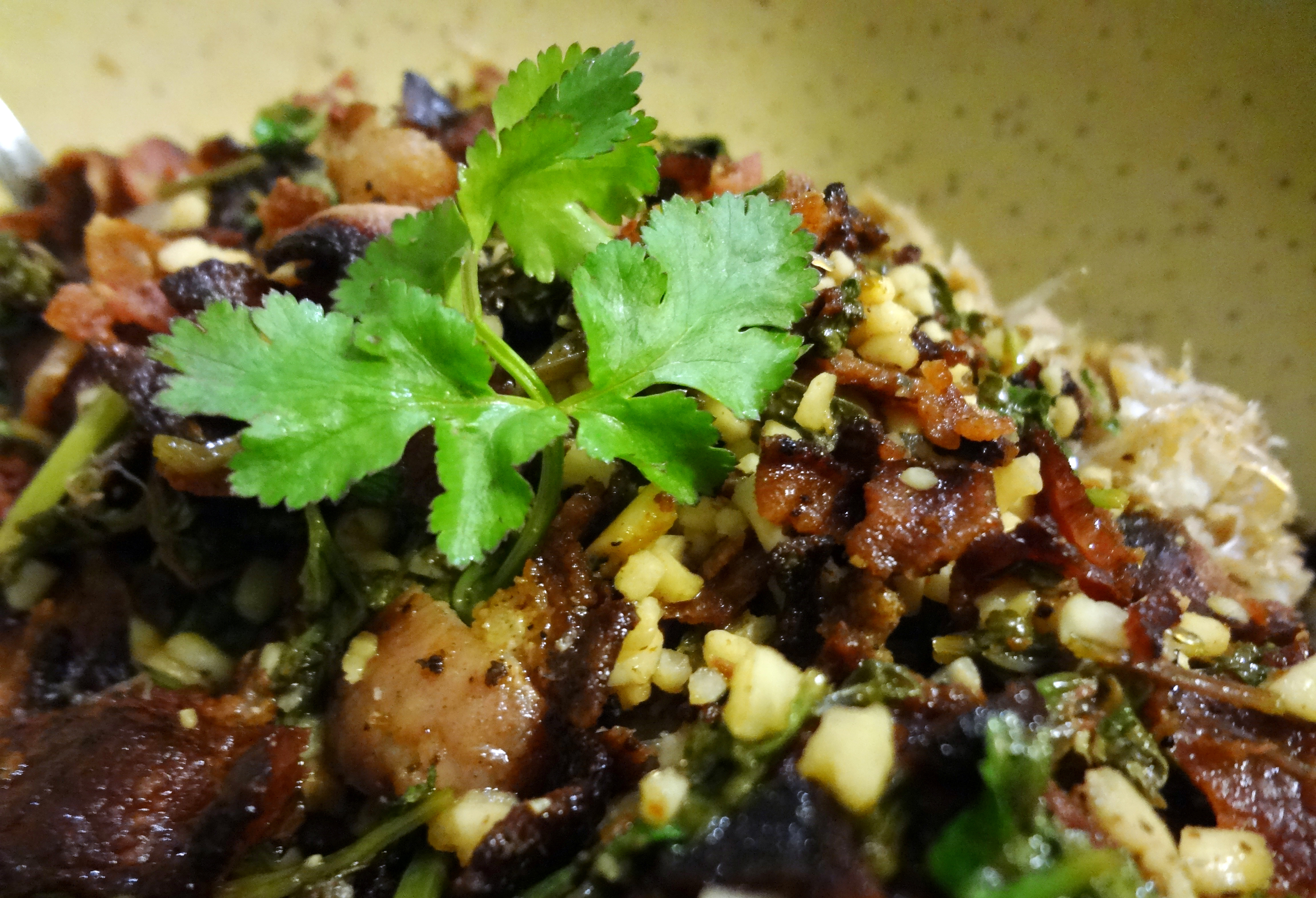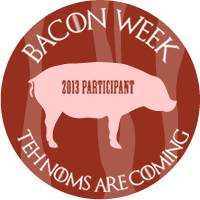 It's n00bcakes' Bacon Week time again! Bring on America's pork product of choice!
I wasn't able to join in last year, due to my own disorganization, so I was extra careful to pay attention and ensure that I would be able to participate as much as possible this year.
To start off Bacon Week 2013, I made this Avocado-Bacon-Crab bowl for two. This is a paleo meal that is essentially a doubled and slightly modified version of Preppy Paleo's Crab & Bacon-Topped Avocado Bowl.

The original recipe called for coconut cream, which is kind of expensive and apparently (unsurprisingly) not carried by Kroger (unless you want it with tons of sugar so you can make pina coladas), so I grabbed a can of coconut milk, hoping it would be one of those cans that separates a bit.
Since it was the solids, and not legitimate coconut cream, I used more than the recipe called for, indeed I may have used a bit too much. The final dish tasted fine, but it upset my stomach a little. But I am sure that it was my fault.
Other than that, I did everything by the book.
After blending the avocado, coconut cream, and salsa, the avocado was set aside while cooking the bacon, making the cilantro sauce, and warming the crab. Then it was just a simple matter of assembling the various parts.
I rather enjoyed this, aside from the aforementioned indigestion, but Adam thought it "tasted a lot like a paleo meal." I guess I typically cook heartier paleo meals that don't seem quite so healthy. We'll probably not make it again, but it was a fun experiment nonetheless. Maybe if the hubs goes away on a business trip sometime, I'll make this for myself.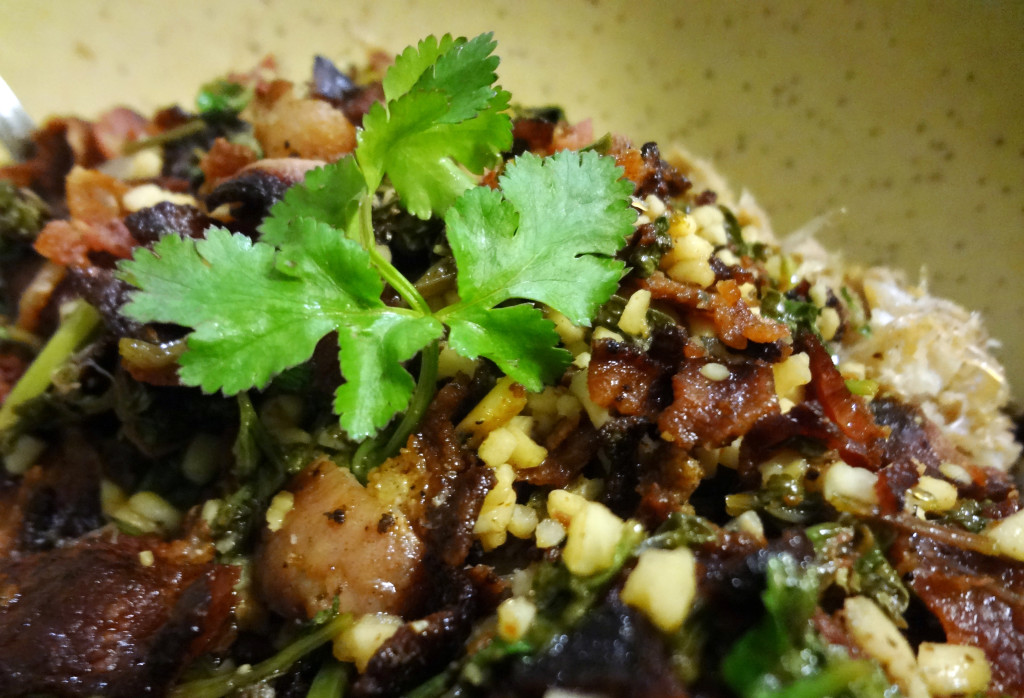 emily
Nerd. Foodie. Gamer. Homecook. Perpetual planner. Gardener. Aspiring homesteader. Direct response graphic designer. I use too many damn commas.