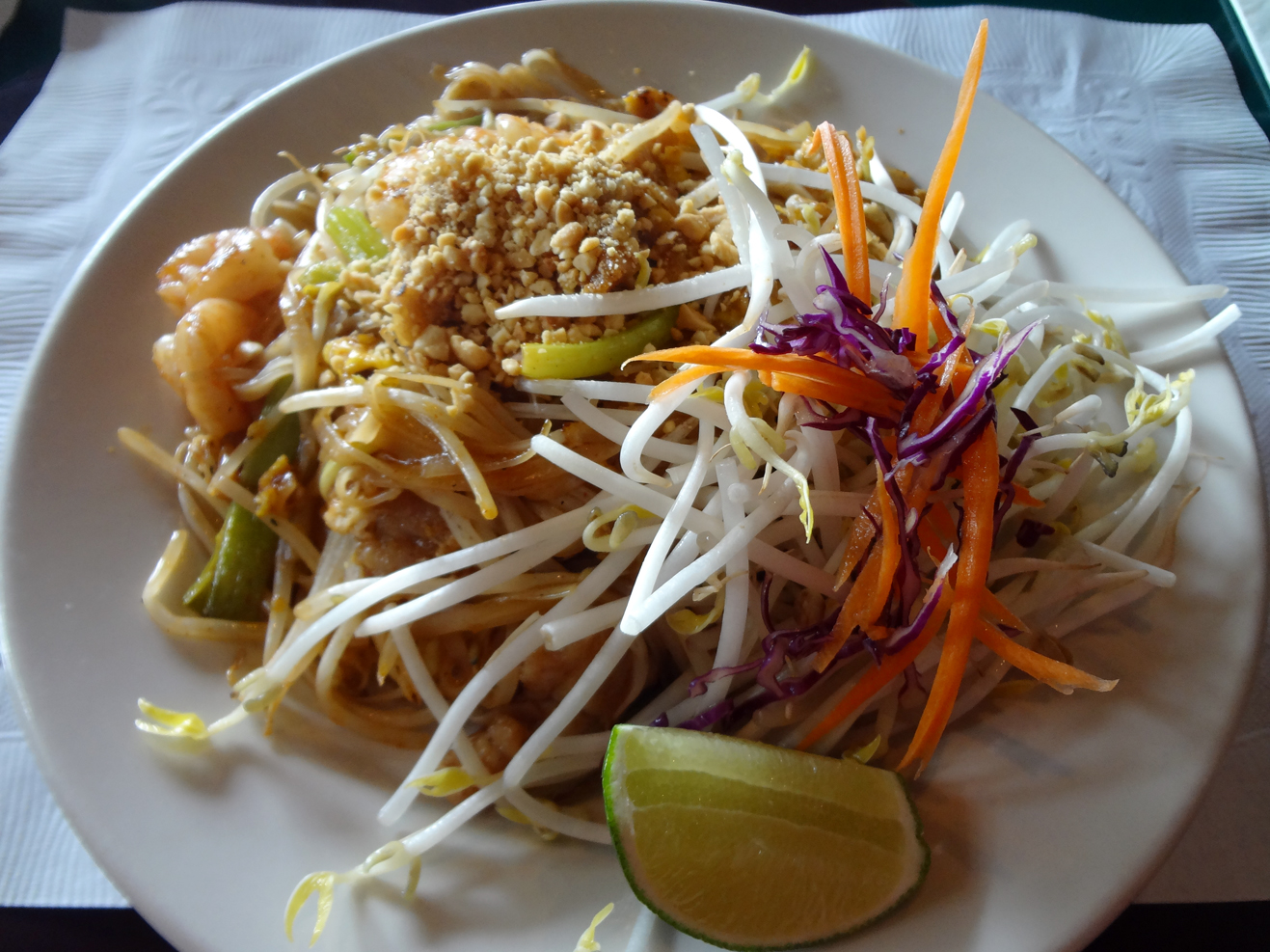 Last week I finally made it to Annie's Thai Castle, a place that I'd heard of as an Atlanta staple for years, but never tried. The place has been around for a long time, at least seven years, but I finally got around to it when I caught a lunch with my Creative Director, Wayne.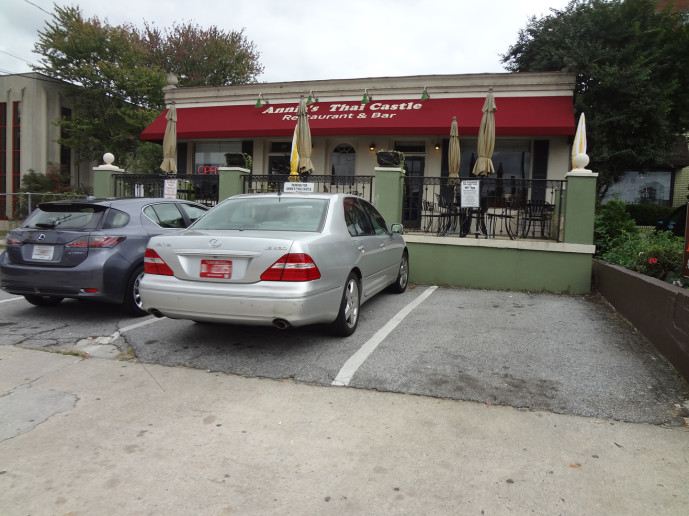 The inside is nicely appointed in a classic, american style. The tables had fresh flowers, which is always a nice touch. I don't really recall seeing anything that shouted "this is a thai restaurant."
Wayne ordered one of his favorite dishes, the basil shrimp, while I went for the barometer of thai food in America: pad thai. I would gladly have ordered pad kee mao but didn't spot it on the lunch menu (though it is on the takeout menu I snagged, as well as online menu, so I may have just overlooked it). My pad thai lunch entree came with my choice of an egg roll or chicken coconut soup. I chose the soup because it was a gray, drizzly day that simply required soup.
I enjoyed both of my dishes very much, though I suffered a little buyer's remorse when I tasted one of the basil shrimp that Wayne kindly let me sample. That dish really seemed like my kind of thing and I probably should have ordered it. Too bad I seem to be hardwired to go out of my way to not order the same dish as my dining companions. What a weirdo.
Anyway the food was solid, and the prices were certainly very reasonable for Buckhead – though unsurprisingly not quite what you'd expect elsewhere (like Buford Highway, though we've not run across any thai restaurants there yet). Our whole bill was around $25, including a 20% tip.
I didn't have my socks knocked off by Annie's Thai Castle, but I enjoyed reasonably-priced and well-made mainstream american thai food. I'm not sure if Annie's has seen a decline since the hype that I have picked up on over the year, or if I am just missing something obvious. Either way, I'm okay with it because (finally) when coworkers ask for suggestions for lunch, I can whip out Annie's as an affordable alternative to some of Buckhead's other offerings. 3 stars.
Annie's Thai Castle
3195 Roswell Road NE
Atlanta, GA 30305
emily
Nerd. Foodie. Gamer. Homecook. Perpetual planner. Gardener. Aspiring homesteader. Direct response graphic designer. I use too many damn commas.