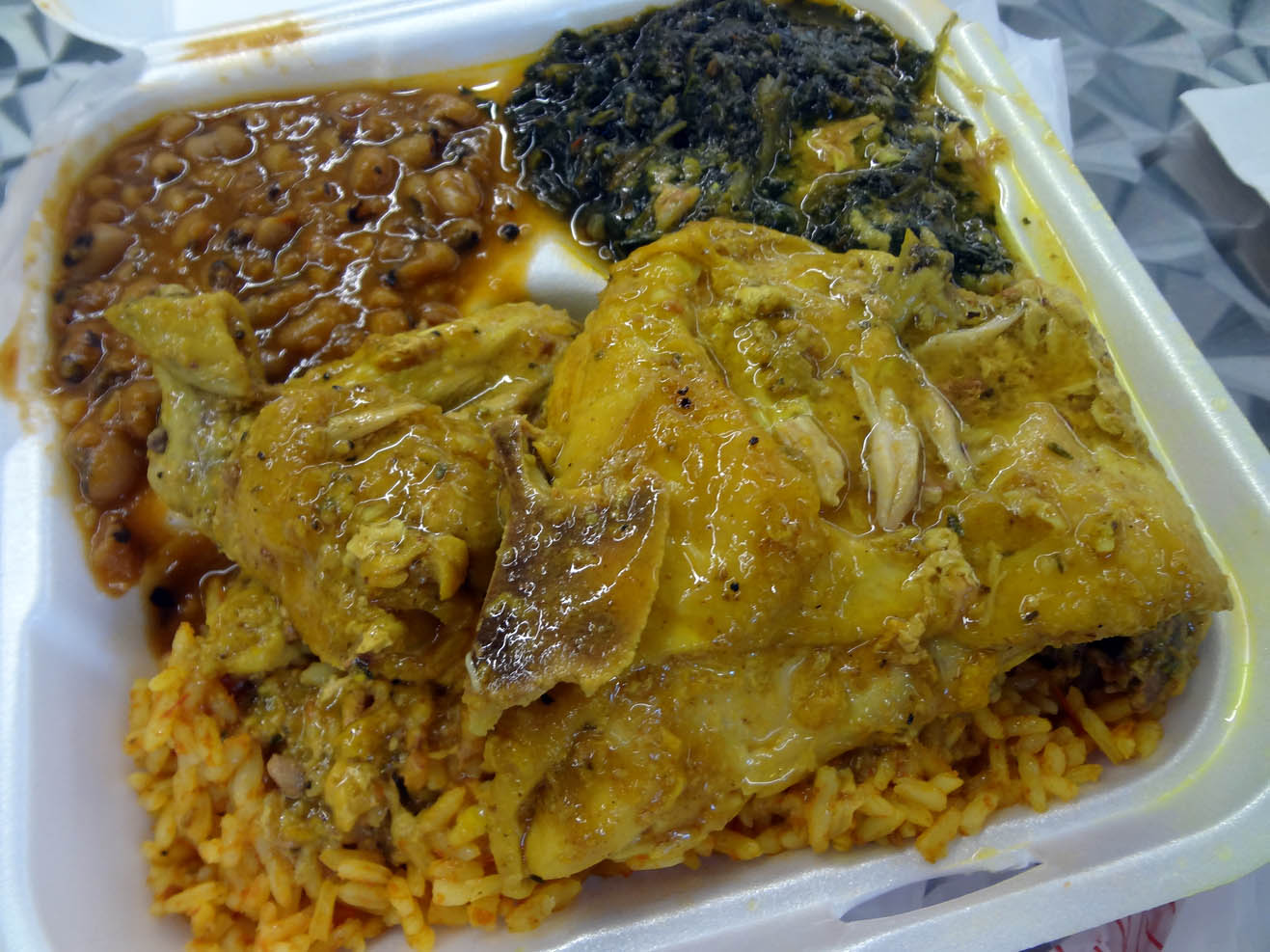 Another Sweet Auburn Curb Market gem, Afrodish has been around for more than 15 years, serving caribbean and west african staples like oxtail, jerk chicken, and curried goat.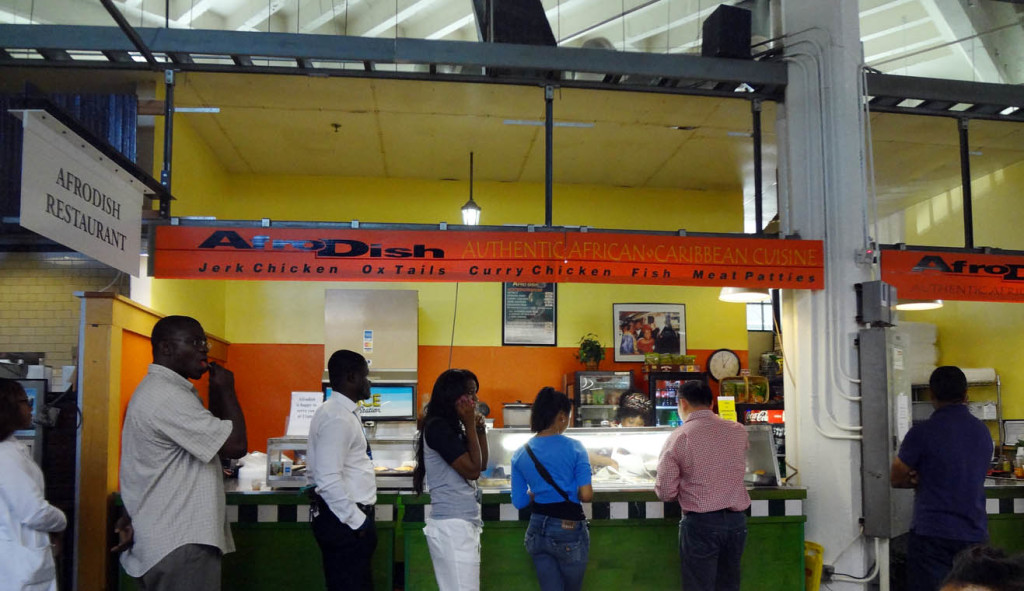 While you wait in line – and there will be a line for the lunch rush – you can ogle all the foods, trying to decide what to get. I couldn't decide, but luckily I was dining with coworker-foodies Anish and Teck, and we continued our habit of sharing food all around so that everyone can try.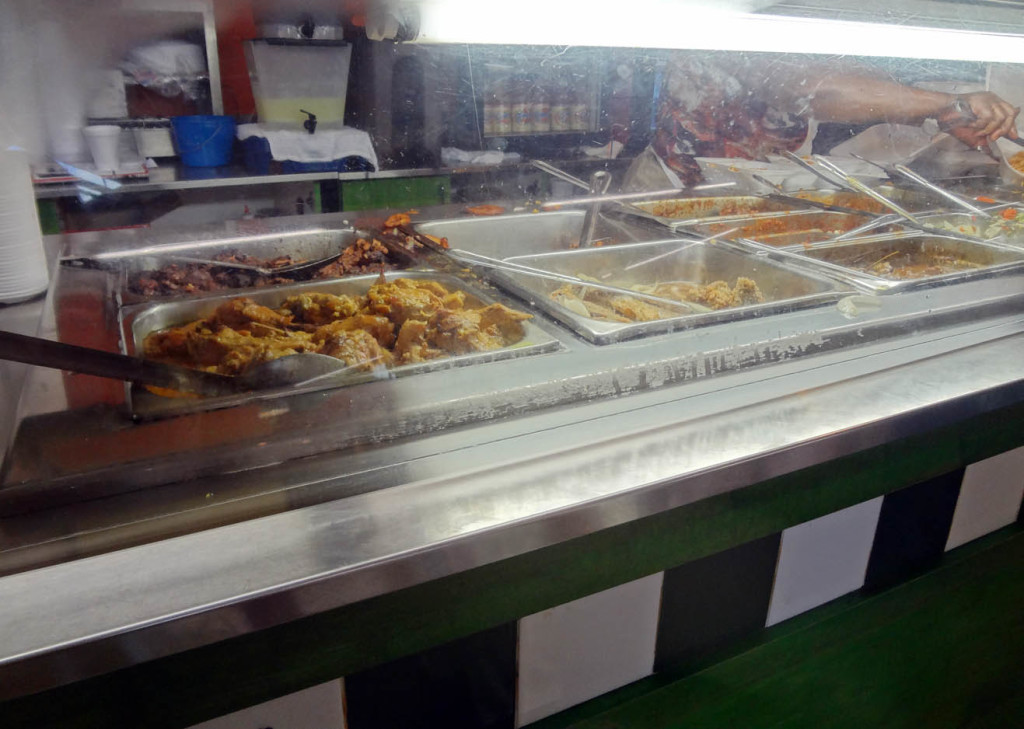 I opted for curry chicken with black-eyed peas and a side of spinach, with a bottle of Ting, a jamaican grapefruit soda. As I recall, my meal was around $10.
Anish opted for jerk chicken with double plantains. He felt a little gypped on the meat portion, still enjoyed it, giving it 3.5 stars.
Teck snagged a Vita Malt, a beef meat pie, and curry goat with black-eyed peas and spinach.
All the food was really good! We had a great time eating it all. I enjoyed the beef pie, the seasoned rice, and the jerk chicken the most of all. The spinach, beans, and goat were also pretty tasty, but the curry chicken just wasn't my thing… a little too dry. All in all a fantastic value, and there was honestly enough food for the $10 that you could share it with a friend, and then have just enough room left to swing by Sweet Auburn Bakery or High Road. I definitely recommending swinging by Afrodish, especially if you've never tried caribbean or west african cuisine before. 3.5 stars.
Afrodish
Sweet Auburn Curb Market
209 Edgewood Avenue SE
Atlanta, GA 30303
emily
Nerd. Foodie. Gamer. Homecook. Perpetual planner. Gardener. Aspiring homesteader. Direct response graphic designer. I use too many damn commas.