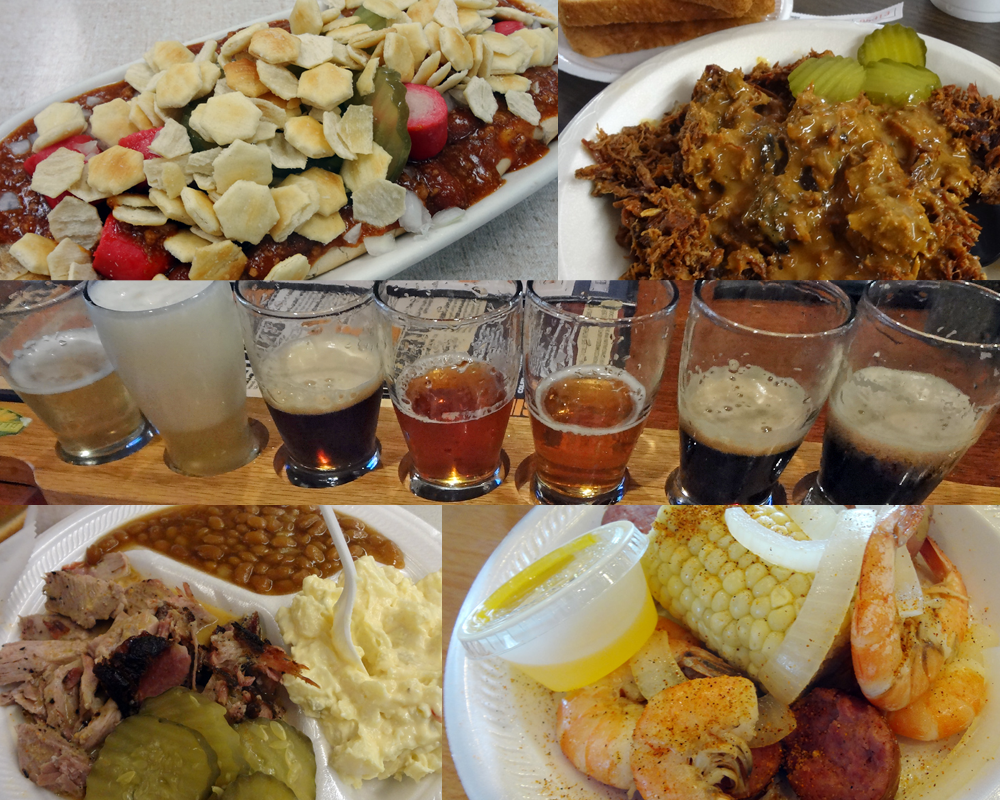 A while back Adam and I hit the road with fellow foodies from Marie, Let's Eat! as our guides to visit Georgia's second-largest city, Columbus. We brought our eating A-game and visited a number of notable eateries around town.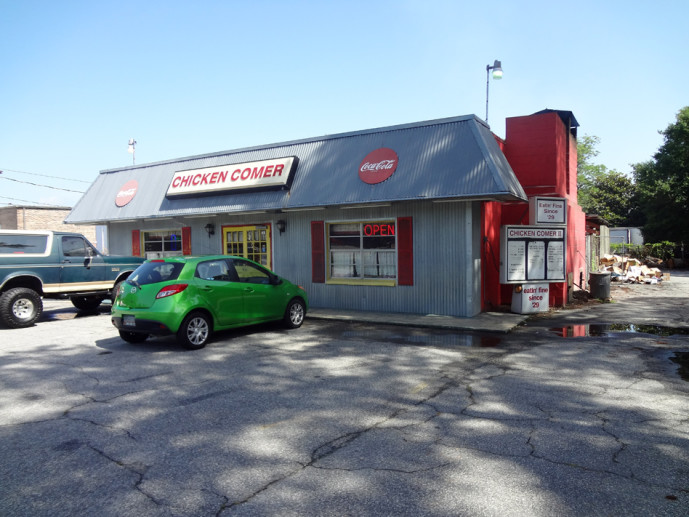 Originally opened in 1929, Chicken Comer has changed hands a few times but it still has its signature mustard sauce, among other items. The mustard-based barbecue sauce, particular to this region area of Georgia and eastern Alabama is thin, golden, and has a lot of cayenne. And the sauce from Chicken Comer is claimed – by Chicken Comer – to be the original sauce that launched the style.
The mustard sauce isn't the only thing that's OG at Chicken Comer though. The banana pudding we had here is the closest we've ever seen in the wild to the family recipe we love to wow folks with. As it turns out, the family member it was handed down from had family from Columbus, Georgia. Coincidence? You can decide, but we think it's pretty cool either way!
Next up, we headed to the Dinglewood Pharmacy for a very special surprise. This old-timey pharmacy, soda counter, and eatery has a very unique vibe and a very special invention: the scrambled dog.
As you can see, the scramble dog is more or less a deconstructed chili dog with extra munchies included. Oyster crackers and pickles would not have been my go-to unless I was totally out of mustard, onions, relish, etc. but it is not off-putting and was an interesting experience.
I would have liked to try more things from Dinglewood, especially the classic soda fountain, but I was trying to save room since the onslaught of food and drink had only hardly begun.
Macon Road Bar-B-Que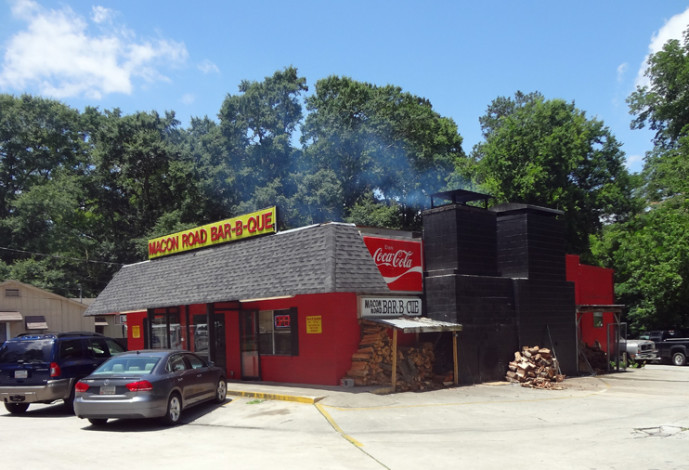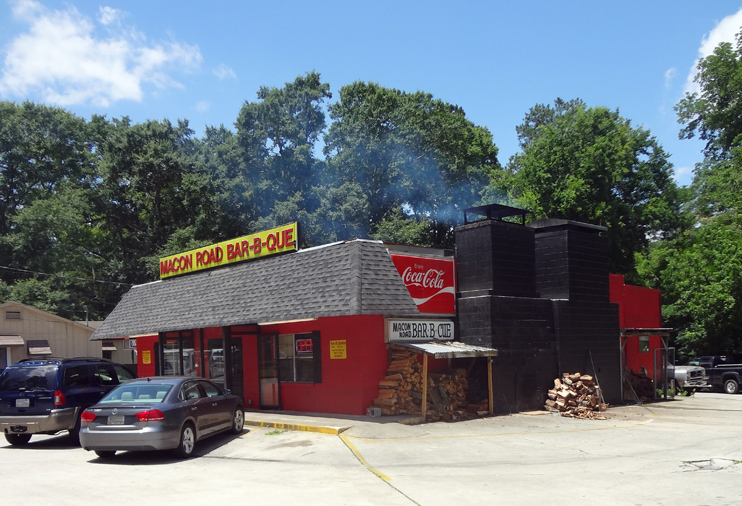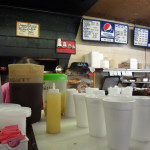 Coming up next: Macon Road Barbecue. According to The Bulletin, the place dates to the 70s and pretty much everything is original. They also use the mustard sauce typical to the area. (But they didn't seem to put much stock in Chicken Comer being the originator of said sauce.)
We ordered the brisket, because that is the thing to try, according to most folks. We had the option of sliced or chipped (basically cubed or shredded, respectively) and we went for chipped. To continue to reserve our stomach space, Adam and I split an all-meat plate and ordered the Brunswick stew on the side.
The brisket was good but it… tasted a lot. There was just a ton of flavor including a lot of smoke, and while these are normally good things in my book, I vacillated between enjoying and disliking it. Overall, I lean toward liking it, but in moderation.
I enjoyed the texture of the Brunswick stew here so much more than at Chicken Comer, but didn't think the flavor was nearly as good.
If you twisted my arm right now and made me choose between Chicken Comer and Macon Road, I would probably choose Chicken Comer, but there is obviously a lot of territory left to cover on both restaurants' menus, and I do think that the flavor at Macon Road Barbecue is definitely worth experiencing. Hopefully I'll get to explore each spots' offering more some day.
Cannon Brewpub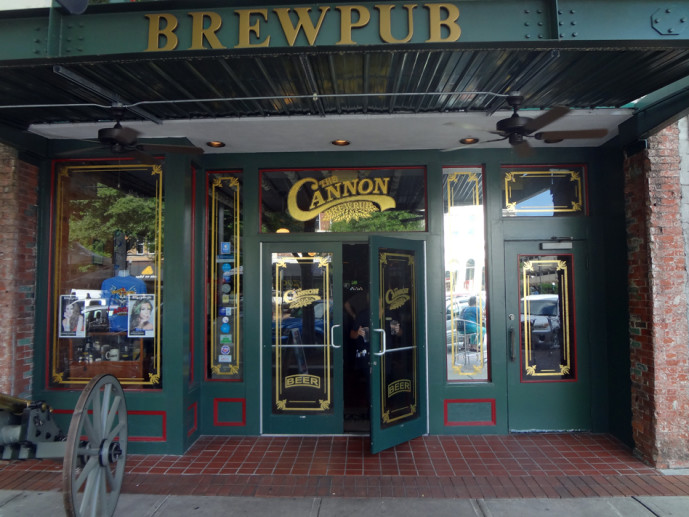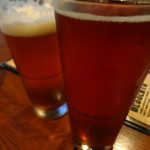 The next event was a happy hour stop off at Cannon Brewpub. It was a happy hour for us, not them, I should mention. Just a little social lubrication before dinner.
Adam and I started out with a draft beer each, but then we realized we'd been hasty and overlooked the flight offering. So naturally, we had to circle back and have that, too.
So, beer. There were some I liked and some I didn't. I'm not a beer connoisseur, so I'll leave that discussion to someone else who wants to get into it. I can safely recommend the Red Jacket Ale, as a all-around drinkable beer with wide appeal. But oh my… the root beer. That was some DAMN fine root beer. Seriously delicious. I'd swing back by just for that, and I generally don't drink sodas.
Thibodeaux's Low Country Boil and Wings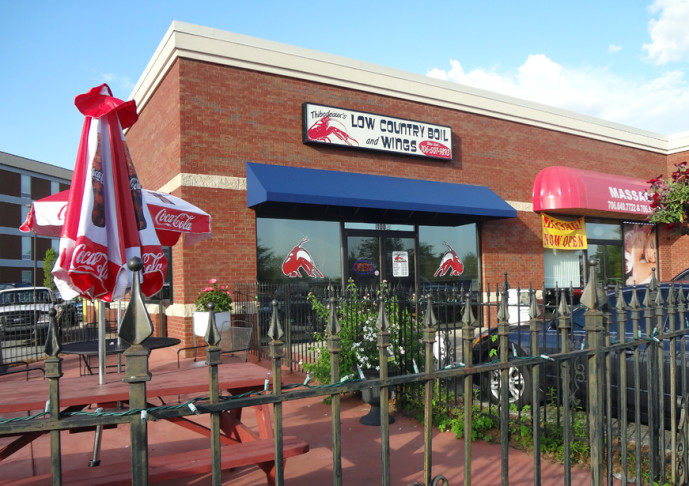 The last stop on this fun foodie day trip was Thibodeaux's Low Country Boil. I do so love me some cajun food. Mmmmm.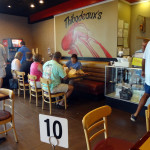 We tried to cover as much of the menu as we could, and it was so hard to choose between the various items, all of which we love. Once we finished the items we had selected, we were just so overcome by the deliciousness and so heartbroken by the fact that we couldn't squeeze the an etouffee into our original order that we decided we'd get an order for the road. And then sample it – just a little, to see how it is when it is fresh. And then, whoops it was gone too.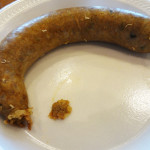 All of these items were very yummy – the boil especially was quite enjoyable. The boudin link ($5) was perhaps my least favorite, but this probably had more to do with personal preference than the quality of the food.
The seafood etouffee was absolutely to die for. There was no way it wasn't going to be relished right there on the spot. Even after eating food all day long, this dish trounced all over any sort of palate fatigue that might have been developing. So, so very good. I very well may drive all the way to Columbus one day just for it (and a root beer from The Cannon).
In short, I both curse and bless Thibodeaux's for not being located closer to my home. My fitness goals would all be shattered, but my tastebuds would be in a permanent state of bliss.
I don't mean to be incendiary, but this place kicks the pants off of The Crawfish Shack. Just sayin'. If you're ever in Columbus, this is a must-try.
In fact Columbus is a must-try culinarily speaking and I hope this lengthy roundup has been informative on that front. From regional barbecue sauce and killer banana pudding, to the truly unique scramble dogs, local brews, and damn fine cajun food, Columbus has more to offer than this city girl could have imagined. Yum.
emily
Nerd. Foodie. Gamer. Homecook. Perpetual planner. Gardener. Aspiring homesteader. Direct response graphic designer. I use too many damn commas.